This three-wheeler is reminiscent of the off-road buggy, driven by the powerful engine of a Suzuki Hayabusa and has the interior enclosed in a steel tube frame. The motorcycle is powered by the Suzuki Hayabusa's 1300 four-cylinder engine.Featuring a revolutionary pneumatic leaning system, the DiamondBack delivers performance unequaled in the world today! The Diamondback project was on kickstarter.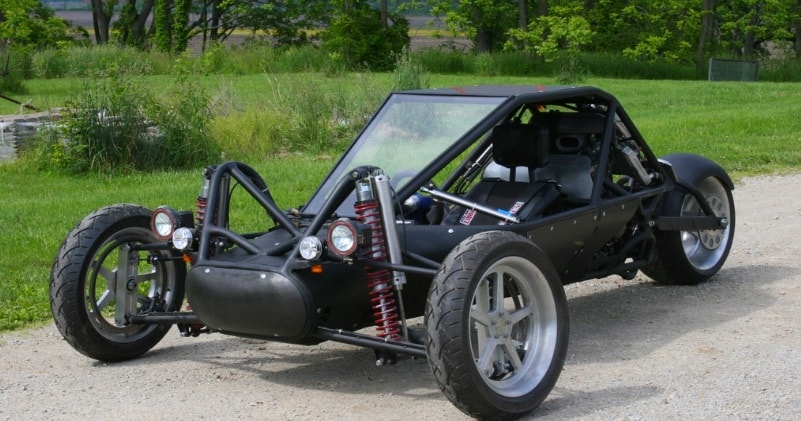 source/image: DiamondBackDivision
The front suspension allows you to adjust the height from the ground of the vehicle based on the weight of the rider, the bike spmp tires with the rear very wideand the narrow front ones. According to its creator, the low weight and the power made available by the Suzuki engine allows the DiamondBack to reach a better weight power ratio than the Lamborghini Murcielago supercar.
The traction and "biker cool" of a fat chopper tire in the back. Probably the most important feature was that I wanted to "feel the road" the way you do on a motorcycle. No other vehicle has the same connected to the road feel that a motorcycle has, not until now that is.
Advertisement
Our long travel suspension system coupled with the unique pneumatic leaning system automatically adjusts ride height and compensates for weight, but more importantly, it leans the vehicle into corners like a motorcycle. No more sliding out of your seat (or off you conventional trike) when cornering.