Advertisement
This bike was introduced all the way back in 2003 at the International Auto Show in Detroit, Michigan – and a mere 9 units were ever built. Powered by the same 500 horsepower 8.3L V10 engine that is found inside of the Dodge Viper.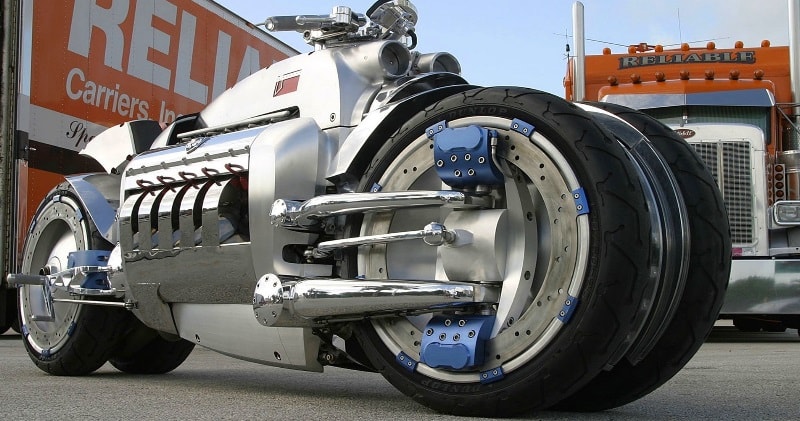 source: industrytap / image: 7wallpapers
One look and you know the Dodge Tomahawk V10 is something special. Built with the monstrous 8.3 liter V10 engine of the iconic Dodge Viper, this super bike goes from 0 to 62 miles an hour in 2.6 seconds.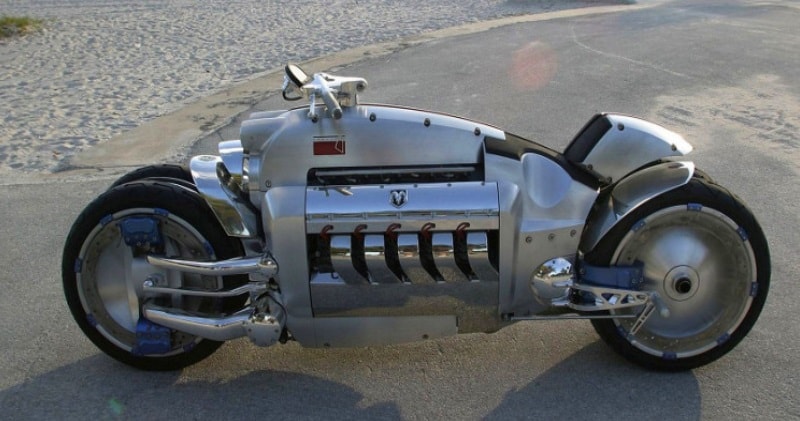 source: industrytap / image: autoall
With 500 horsepower revving and roaring, the Tomahawl V10 Superbike can go for a top speed of 420 miles an hour.Hand-built examples of the Tomahawk were offered for sale through the Neiman Marcus catalog at a price of $555,000 US, and up to nine of them might have sold.
Advertisement
The aluminum Viper V-10 engine cranks out a claimed 500 ponies at 5600 rpm and 525 pounds feet of torque at 4200 rpm. It drives the dual spun-alloy rear wheels through a two-speed transmission and dual chains.
Dodge emphasized that the bikes were "rolling sculptures" and are not intended to be ridden. We disagree!It is a pure mechanical sculpture and a joyous celebration of the artistry and emotion of design.