Enjoy the scenery as we take our E-Scrambler out for a short ride! Built as the Silent Assassin this machine is ready to take on a challenge!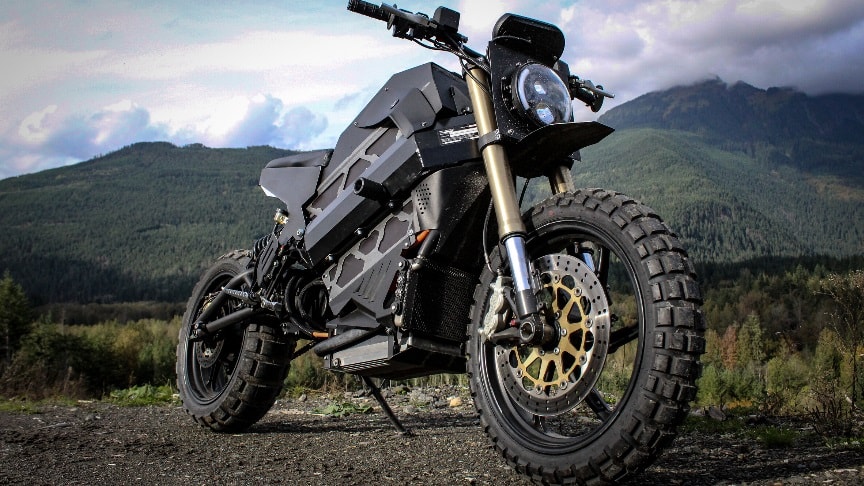 source/image: Droog Moto
The Silent Assassin rides on 17-inch Marchesini wheels and an adjustable 43mm Marzocchi fork, drives a six-speed transmission. Power is provided by a 10.2 kWh lithium-ion battery pack using nickel cobalt manganese (NMC) chemistry.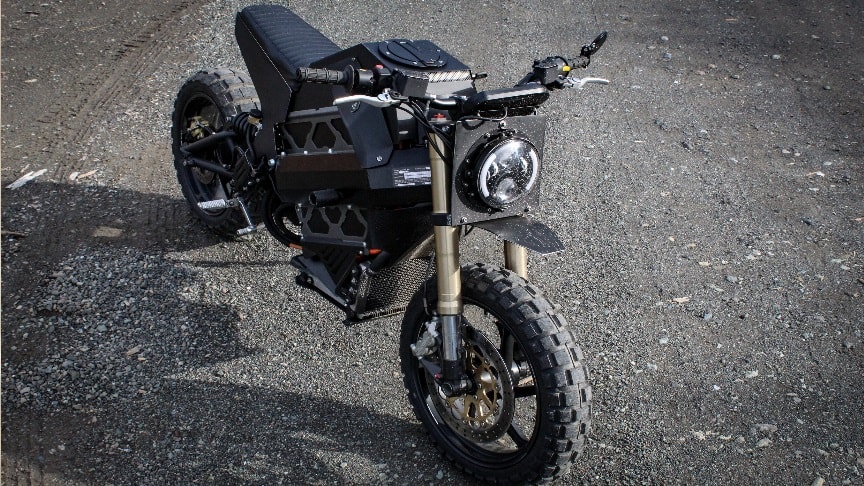 source/image: Droog Moto
With an on-board J1772, level II charging system recharging the battery in just 3.5 hours and every ten minutes of charge time providing five miles (8 km) of range. The future is electric, and the Droog Silent Assassin looks like it was created there.
Advertisement
The suspension on the build is great with on-the-go adjustments, perfect for hitting some trail riding and everyday commuting.The bike is equipped with a 7" LED headlight fitted into a steel tracker plate paired up with a sleek hand formed front fender.
Droog Moto is an online exclusive motorcycle company that specializes in building machines with a modern and industrial design. Each moto build by them is a functioning work of art and designed with an aggressive appearance and performance upgrade. Their bikes are built and equipped to give the rider total control of the unknown. These machines will set you apart from the rest!