The EcoJet concept car is a concept car designed to run on biodiesel fuel, using a Honeywell LTS101 gas turbine instead of a reciprocating engine. The engine is normally used in helicopters and provides 650 horsepower and 583 ft-lb of torque. Drive is to the rear wheels through a four-speed automatic transaxle adapted from a C5 Corvette.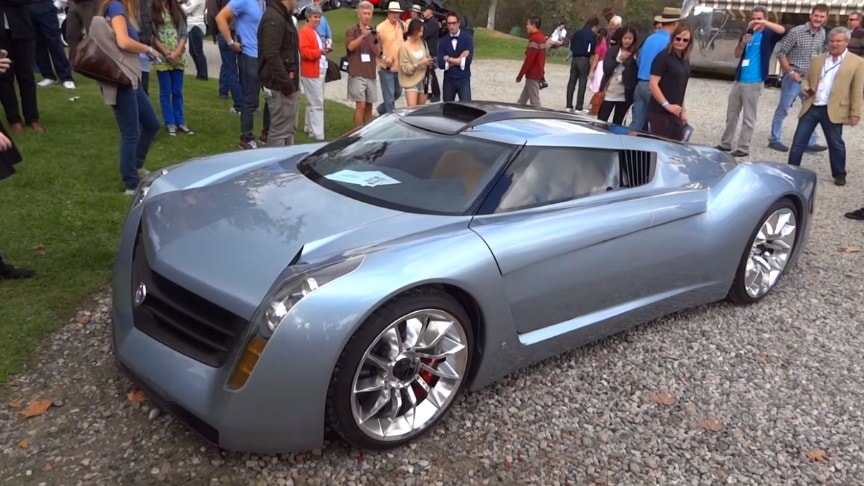 source/image(PrtSc): socalspeedzone
An automatic transmission had to be used, because the turbine requires a constant load and operating a clutch with a manual gearbox would cause the turbine to overspeed.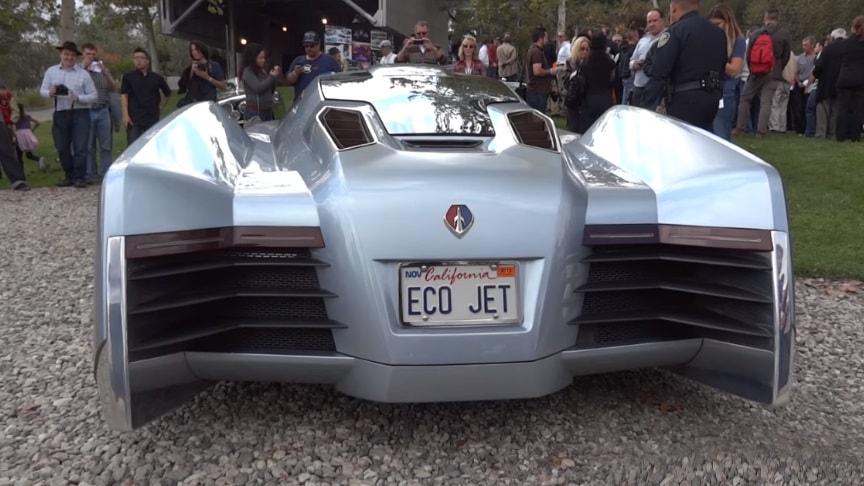 source/image(PrtSc): socalspeedzone
This concept car was the result of a collaboration between Jay Leno and General Motors, Honeywell, Alcoa and BASF. Unlike other concept cars, it was meant to be driven on the road in a regular fashion, as well as for show purposes.
Advertisement
It is a two-seater car of a coupé design with a hydroformed aluminum chassis and carbon-fiber-reinforced polymer bodywork.The car contains two separate fuel tanks; one contains the main biodiesel fuel, soybean oil, and the other contains a conventional clean-burning jet engine fuel, Jet A (kerosene).
The car has an Azentek in-dash car computer running Microsoft Windows Vista, with two LCD screens on the dashboard — one for the aircraft-style digital gauges and another for the multimedia and navigation controls — as well as the standard PC functions, such as word processing and Web access through a WiMAX system.