DS automobiles the French has announced on social networks the arrival of a new electrified concept car, a vision for what a sports car might look like in the year 2035.It's called the DS X E-Tense, and one of the first things you'll notice is the asymmetrical design.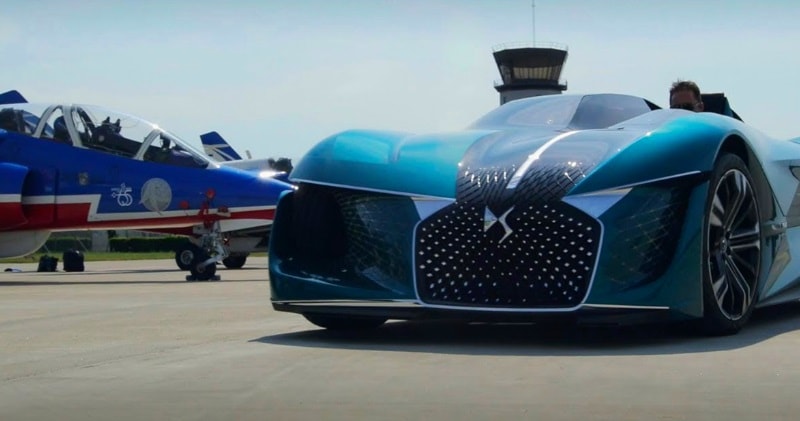 source/image: DS Official
When advanced technology meets the poetry of French design.Take a look at the first ever ride of DS X E-TENSE, in the presence of the Patrouille de France, the official squadron of the French Air Force.
It is a car of two halves: an open-top driver's cockpit on one side and a glass and leather passenger capsule on the other. Located within the front wheels, the two motors selected as the source of the all-electric DS X E-TENSE's power provide unrivalled response.
Advertisement
For road use, peak power stands at 400kW (540 horsepower), a figure that rises to 1,000kW (1,360 horsepower) in 'circuit' mode which allows the driver to savour the exquisite performance of the suspension engineered by DS Performance, the technical team behind DS's Formula E programme.