I hit the Craigslist jackpot and found a set of 46×36 wheels and tires from a fertilizer spreader that I'll be mounting on the Duramax.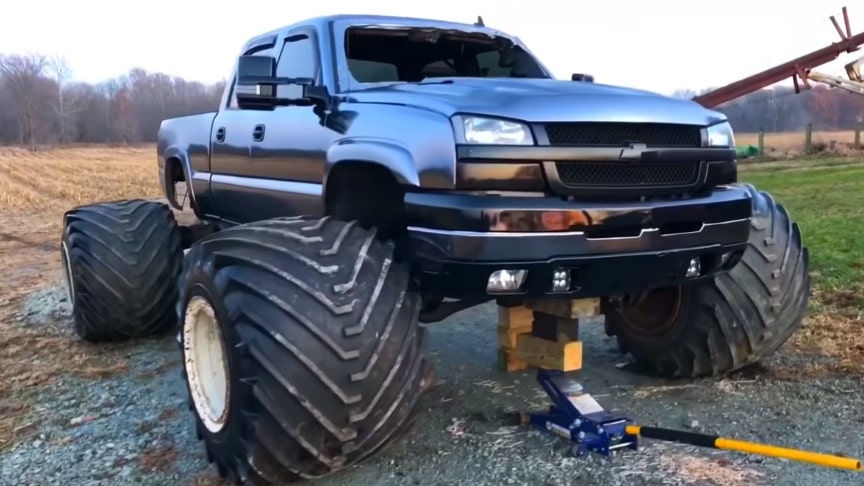 source/image: WhistlinDiesel
Yeah yeah, diesel brothers did it first. Well theirs didn't utilize the original body from a truck. And it didn't have 100,000hp. Watch the video from WhistlinDiesel for more info:
Build by WhistlinDiesel YouTube channel, the Chevrolet Silverado is powered by Duramax diesel. The result is something that seems like it's going to end up being catastrophic but somehow, you won't be able to take your eyes off of it.
Advertisement
Monster trucks are vehicles resembling pickup trucks with gigantic wheels constructed for competition and entertainment uses.Originally created by modifying stock pickup trucks and sport utility vehicles (SUVs).