A research team from the University of Zurich has developed a new drone that can retract its propeller arms in flight and make itself small to fit through narrow gaps and holes. This is particularly useful when searching for victims of natural disasters.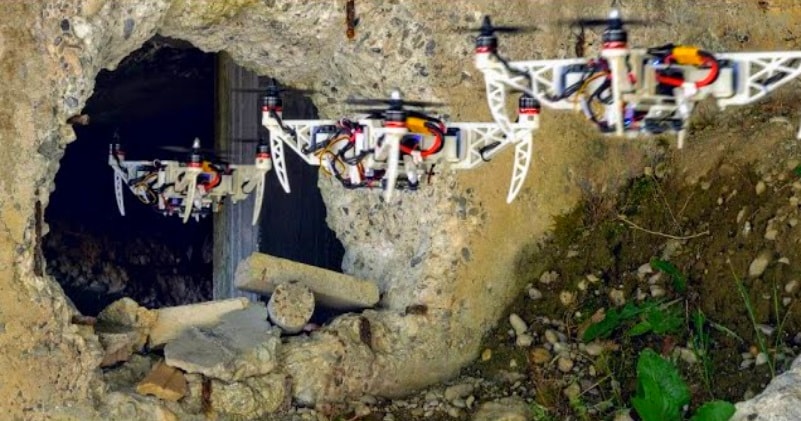 They designed the aircraft using 3D printed parts and off the shelf motor and radio system, and it can literally fold itself to fit through gaps, making it ideal for search and rescue and other missions.
An onboard microprocessor is aware of the drone's morphology and adapts to it in order to guarantee stable flight at all times, independently of the configuration.
Advertisement
The thrust of each propeller is automatically adjusted to compensate for the different configurations "X-shape", "H shape", "A-shape", "T-shape" & "O-shape", allowing the quadcopter to maintain stable flight.