The Megola motorcycle was designed by Fritz Cockerell in 1920, it's powered by a 5-cylinder radial engine mounted inside the spokes of the front wheel.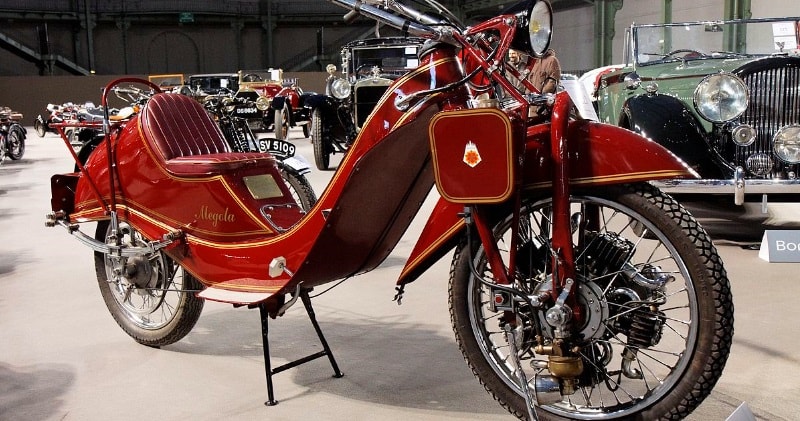 source: silodrome / image: wikimedia
The are a few benefits to this layout and a couple of drawbacks, on the positive side there is very little power lost to mechanical drag and the engine's simplicity means that it's quite reliable.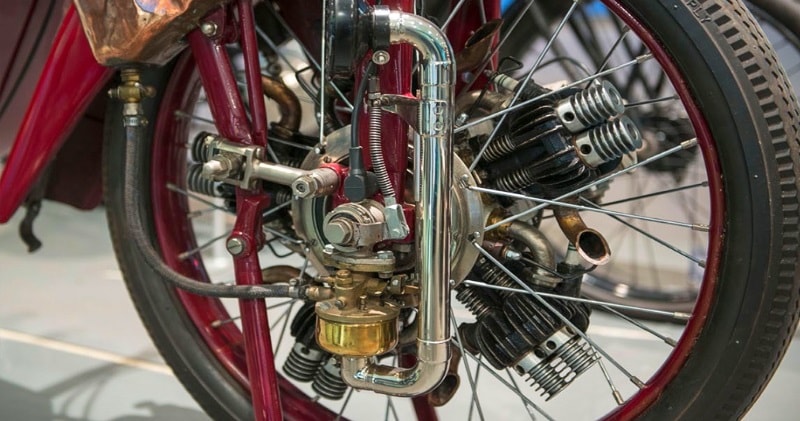 source: silodrome / image: wikimedia
The body of the Megola is of box steel construction using both rivets and welds, fuel is stored inside the frame and gravity fed to a small auxiliary tank mounted to the right side of the forks. This kind of monocoque body construction was unusual for the era – in fact it's still unusual now.
Advertisement
The radial engine used in the Megola has a capacity of 640cc, with each cylinder displacing 128cc, and a bore/stroke of 52mm x 60mm.
Although it only produced 14hp,all of its power output was applied directly to the front axle – giving the Megola a top speed of 85 km/h (52 mph) – with further refined, more sporting examples later capable of a reported 140 km/h (88 mph).