Modular and transportable buildings are frequently functional, but often without much consideration toward design. G-pod however was founded by award winning Australian architect, Dan Sparks.So clever design is at the forefront of the G-pod system. But that's just the beginning.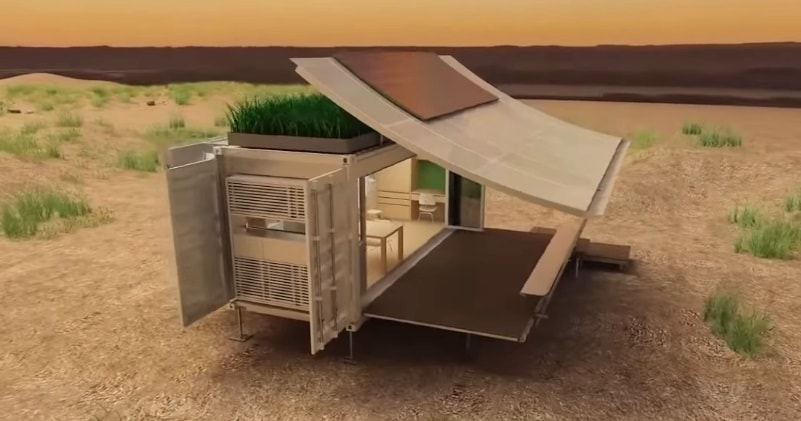 source: g-pod /image(PrtSc): Tiny House Listings
The G-pod Dwell is a super mobile 20′ container home that was designed to be setup very easily and quickly if need be.​Plus G-pod can be configured to operate autonomously off-grid in remote locations.Read more:g-pod
Although once set up each unit has a considerably larger footprint, for ease of transport G-pods pack up to the size of a shipping container. This means anywhere you can transport and position a container, you can site a G-pod. Setup takes just a few hours without the need for additional building trades.
Advertisement
G-pods can be used as a stand alone dwelling or combined to create comprehensive and flexible building solutions for even the most remote locations. Extended horizontally with links via courtyards and breezeways, or vertically stacked to suit smaller urban sites. The options are only limited to your imagination.