A Texas based Revival Cycles created a bike inspired by Ernst Henne's Landspeeder. The BMW R37 Racer was originally made in 1928 specifically for Henne, and he would go on to break multiple records on the bike during his career.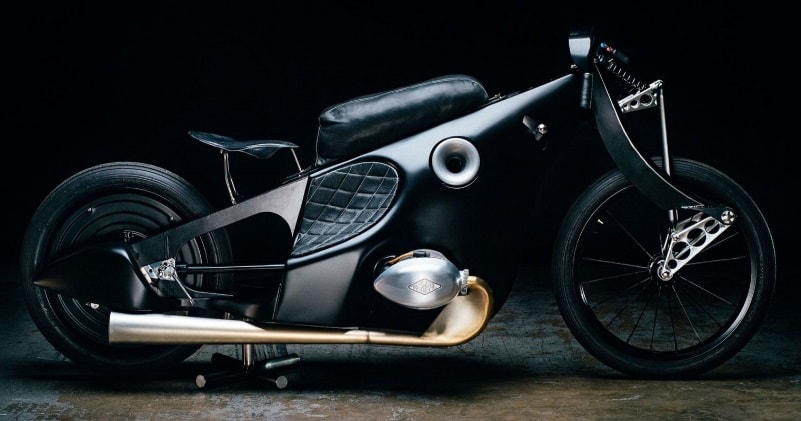 source: revivalcycles /image(PrtSc): Revival Cycles
This hand-made motorcycle has been heavily influenced by Ernst Henne's original "landspeeder", the bike that helped him break 76 speed world records of land between 1929 to 1937. The aero-style valve covers and stainless hardware were all custom machined to match.
The front suspension is sudden with a 24 degree setup, and includes a classic trailing link suspension with a kinematic progressive linkage. Using the R37 as a blueprint – the team lengthened the wheel base, dropped the engine lower in the stamped steel box frame & gave the bike a magneto ignition system.
Advertisement
This particular bike is built just for the showroom – but the team at Revival stuck to their founding principals and made a bike that is as functional as it is strikingly aesthetic. This bike isn't street legal – but is sure is gorgeous.