Furrion isn't known for making RVs—they're actually a tech company that specializes in appliances and audiovisual technology (like TVs and cameras) for luxury vehicles. But they figured, what better way to showcase all of their state-of-the-art products than by arranging them in their own Class A motorhome?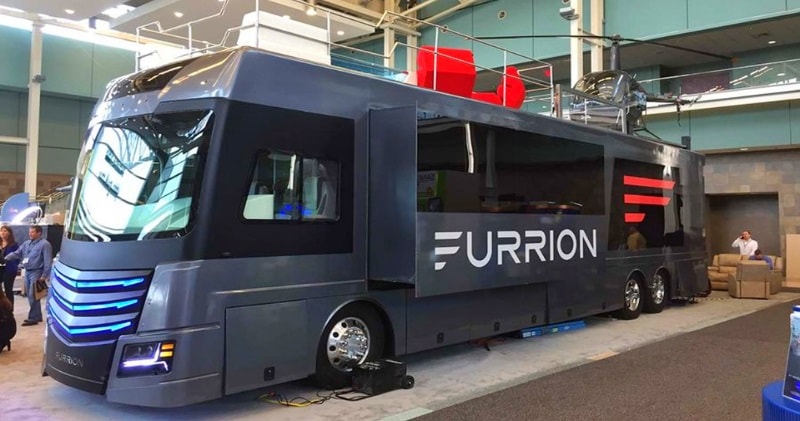 source/image: furrion
It's just as luxurious inside as you might expect. Directly facing the driver's seat is a large touchscreen pad that controls everything from your music to the radio and GPS.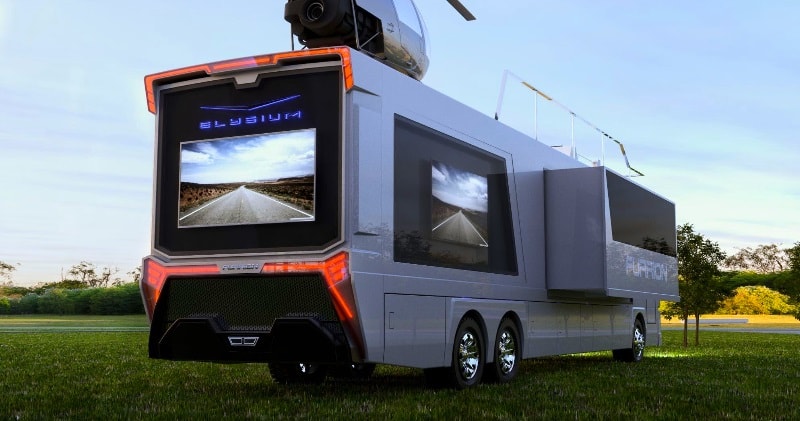 source/image: furrion
Further back the living area is equipped with any appliance you might need: a microwave, oven, dishwasher, and even a wine refrigerator.It also includes an entertainment area with a huge 75-inch flatscreen TV.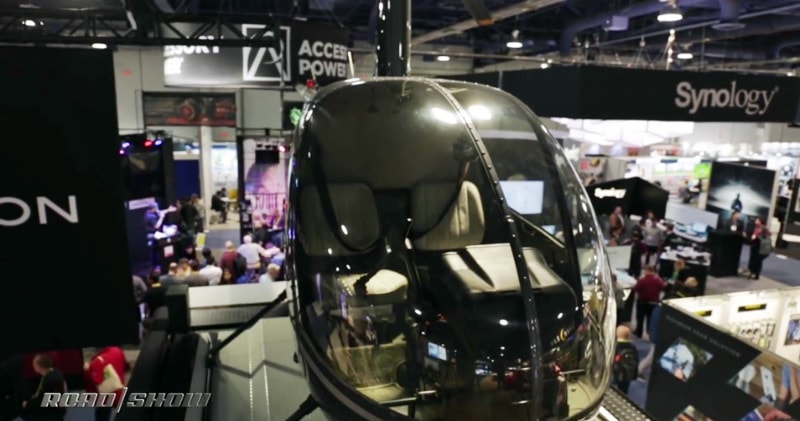 source/image: furrion
On the roof is a hot tub, wood deck, seats and lounging area. There's a marine-grade audio system built in as well, so you can listen to your favorite music while you soak.
Advertisement
Just behind it lies the real focus of this high-end RV: a personal two-seater helicopter and landing pad. The helicopter descends into the RV when it's time to drive, so you can safely make it beneath overpasses.
They're not for sale (yet), the RV was actually built to showcase everything they have to offer. But according to Fox News, a representative of Furrion's said the RVs (with the helicopters) would cost about $2.5 million.