The Honda City Turbo was a fantastic Japanese car that came out in the '80s. But this little hot hatch had more going for it than just looks and a peppy 1237cc 'hyper-turbo' engine. It could actually birth a folding motorcycle that was like magic origami you could ride.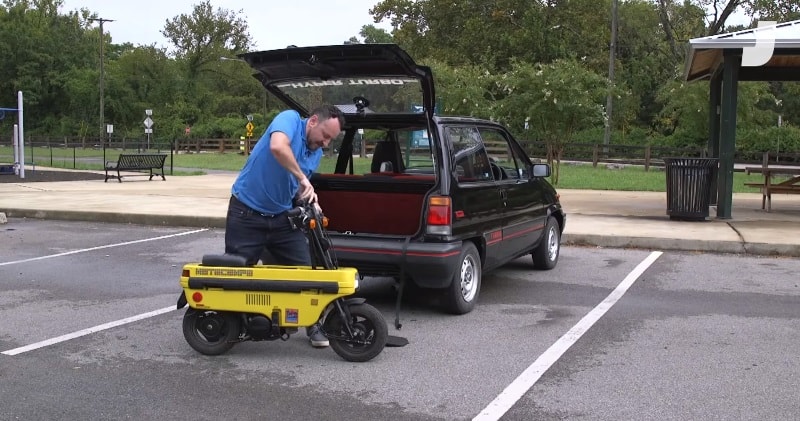 image/text credit: Jalopnik 
The Turbo II was the factory "hot rod" model of the Honda City.One of the first (and only) production Honda cars with a turbo-chargerThe car is small in size but not insanely so…I would say it is roughly the size of the modern Honda "Fit" models that are out on the road today.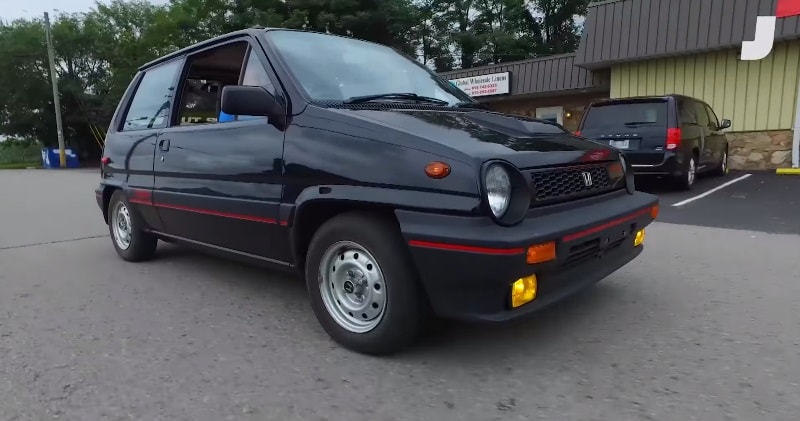 image/text credit: Jalopnik 
But this hot hatch's looks and power weren't the only impressive things that had going on, since it had a folding scooter you could pop out of the back and ride on smaller, inaccessible roads.
Advertisement
And the folding motorcycle in the back is the conversation starter.The concept was in crownded cities like Tokyo, where parking is at a premium,one could park as close as possible to work and ride the Motocompo in the rest of the way. The little bike is fully equipped with lights and mirrors and horn and such.
What they're referring to is the vehicle that gets you to and from a major mode of transit. In the early 1980s, Honda had a very interesting take on the first- and last-mile solution—a car that could fit a scooter in the trunk.