This is the Avtoros Shaman. It may look like a Land Rover Defender on steroids, but it's so much more than that. In fact, it could just be the greatest toy in the world.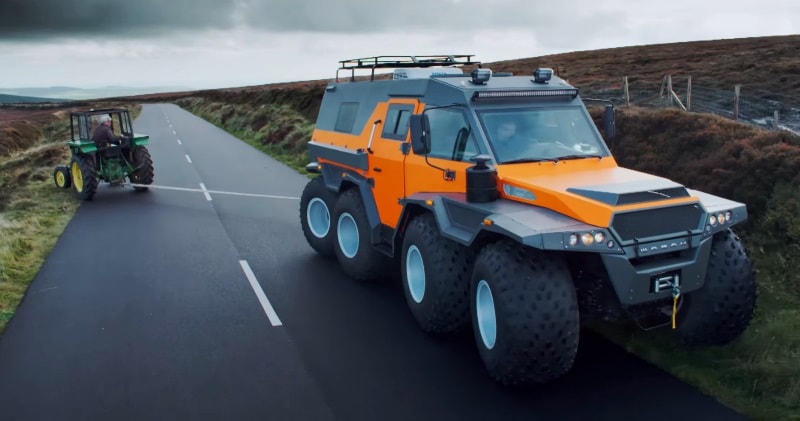 source/image: Top Gear
Each of its eight wheels drive and steer, giving it the tenacity to belittle any SUV you care to name, and the agility to trivialise its 6.3-metre length and 4.8-tonne kerbweight. And all for the Russian equivalent of around £88,000.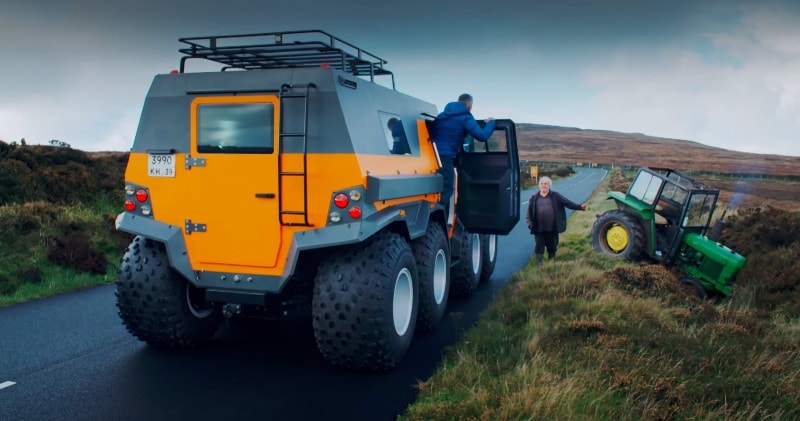 source/image: Top Gear
Avtoros is powered with an Iveco F1C engine – a 3.0-liter diesel inline-four producing all of 170 horsepower (127 kW). Torque isn't specified, but we'd estimate it to be in the 350-400 Nm range, or about 258-295 lb-ft.
Advertisement
That's about a third the power and half the torque of the G63. So it's not exactly fast, by any stretch of the imagination.The '8×8's' polygonal body looks sleek and smooth, with an industrial orange and grey paint-finish over the exterior.
But it does have room for an entire military unit, and it looks like it'd get them to wherever they need to go, no matter the conditions.