The Iguana Commuter is a unique boat in the water, she can navigate smoothly and dryly through choppy waters, and safely and easily embark virtually any terrain. Making her the perfect tender for a super yacht or the ideal support vessel for your waterfront property.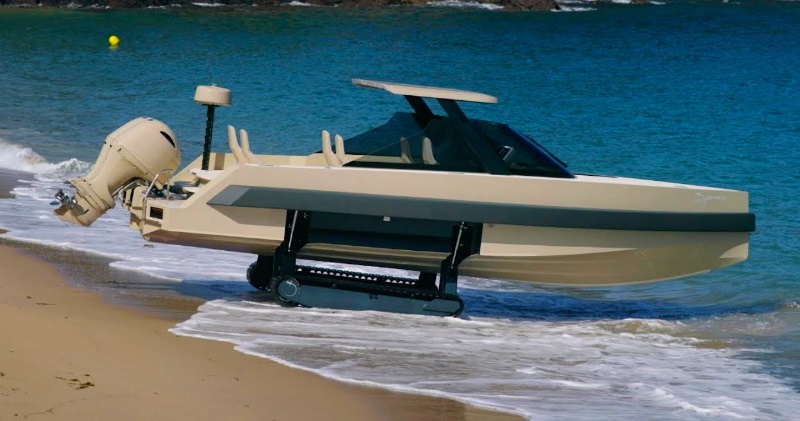 source/image: Iguana Yachts
The Iguana Commuter is still a sporty performer — a top speed of 42 knots is possible on the open water thanks to a twin 200hp outboard engine set-up.
The Iguana's real party piece is the electronic amphibious drivetrain, which allows this transforming tender to drive up beaches and crawl over rocks at speeds of up to 4.3mph.
Advertisement
The drive chain can be easily controlled by two joysticks. When the boat is beached, a fully integrated ladder at the stern can be folded out electrically to enter or leave the boat.