Full comfort for 4 people.The ioCamper expands to 4 times to its original size, using your mobile phone (or any wi-fi enabled device) as the remote. ioCamper turns any van to a motorhome. No need to modify the van.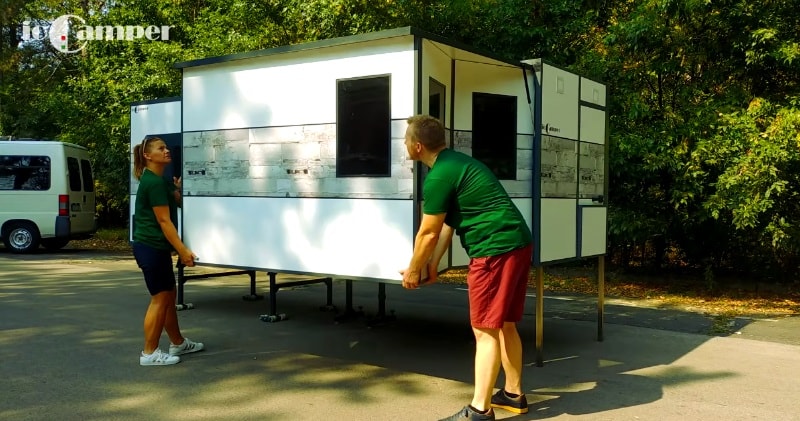 The opened ioCamper provides extraordinary comfort for 4 people with 4 full size beds, kitchen, bathroom with toilet, dining area, air conditioning, solar power supply, led lights, infotainment system. etc.
The main benefit of the ioCamper is that the small size closed box can be put into almost any existing van. You do NOT need to transform your van to a motorhome spending huge amounts of money, and do NOT need to modify anything on your van.
Advertisement
The ioCamper can sleep four people on four full-size beds, and the interior boasts a central kitchen and dining area that features loads of storage and modular components. The only thing you need to do is to screw down the fixing plates for safe transportation (provided with ioCamper) to the floor of the cargo.