Introducing the JCB 1CXT, a tracked backhoe with go anywhere performance. The 1CXT does everything that a skid steer and mini excavator can, making it ideal for a whole range of jobs.A single side door ensures easy access to the 1CXT, compared to a conventional compact track loader.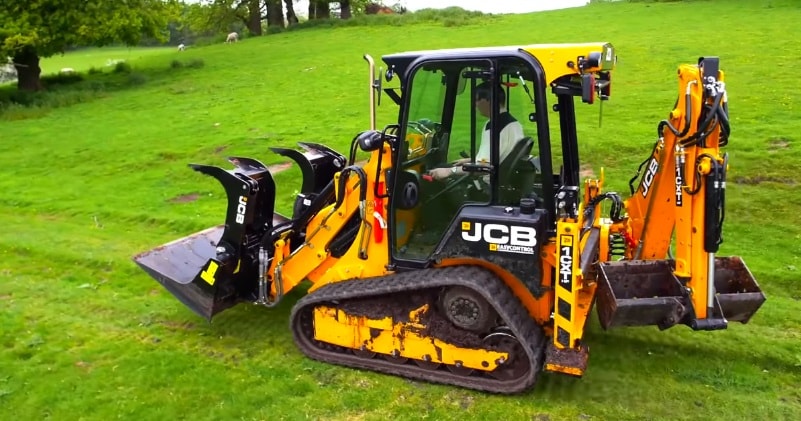 The 1CXT has wheeled loader style servo controls, and JCB's pioneering servo drive controlsWhen excavating, the 1CXT uses either classic backhoe, or mini excavator controls. These can be energised when facing rearwards, or at 45 degrees for truck loading.
The JCB 1CXT is designed with a one-piece bonnet and removable side panels. Once removed, access to the powerful 50hp Perkins naturally aspirated diesel engine is possible from ground level.It pushes out 36.3kW with 140Nm of torque.
Advertisement
Combined with the rubber track configuration, this gets heaps of power to the ground and makes this machine a little powerhouse that punches far above its weight.All the filters and oil checks can be carried out from one side, with radiator check easily reached across the top of the engine if one is too lazy to make the 2m walk.