The kakapo is a very rare, plump parrot that lives in New Zealand. It's inability to fly and that it's nocturnal make it the strangest parrot in the world.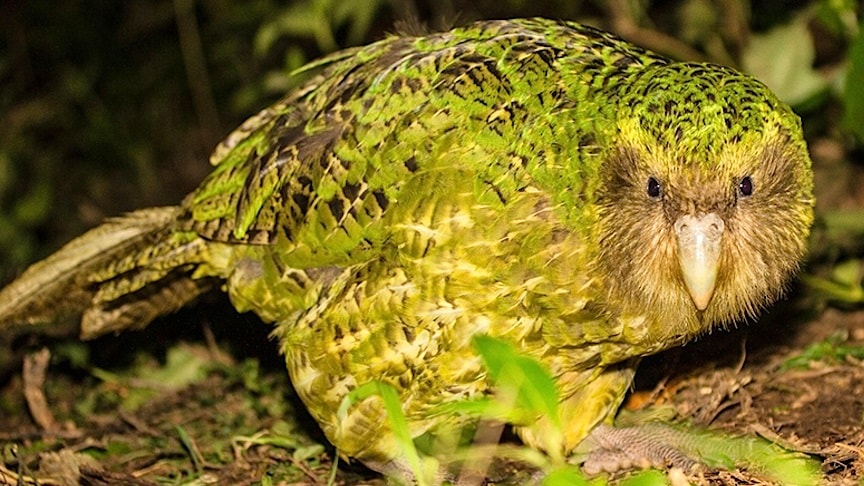 source/image: imgur/Kopakanui98
It does possess very soft feathers and a prominent facial disc of fine feathers, like an owl. It also sometimes goes by the name of owl parrot or night parrot. Watch the video from Discovery UK for more info:
Kakapos can't fly. They use their short wings for balance and support rather than flapping. Their feathers are much softer than those of other birds because they do not need to be strong and stiff enough to support flight.
Advertisement
Its anatomy typifies the tendency of bird evolution on oceanic islands, with few predators and abundant food: a generally robust physique at the expense of flight abilities, resulting in reduced wing muscles and a diminished keel on the sternum. Like many other New Zealand bird species, the kakapo was historically important to Māori, it was also heavily hunted and used as a resource by Māori, both for its meat as a food source and for its feathers, which were used to make highly valued pieces of clothing. Kakapo were also occasionally kept as pets./wikipedia