The Katskhi pillar is a natural limestone monolith located at the village of Katskhi in western Georgian region of Imereti, near the town of Chiatura. It is approximately 40 metres high, and overlooks the small river valley of Katskhura, a right affluent of the Q'virila.The rock, with visible church ruins on a top surface measuring c. 150 m2, has been venerated by locals as the Pillar of Life and a symbol of the True Cross, and has become surrounded by legends.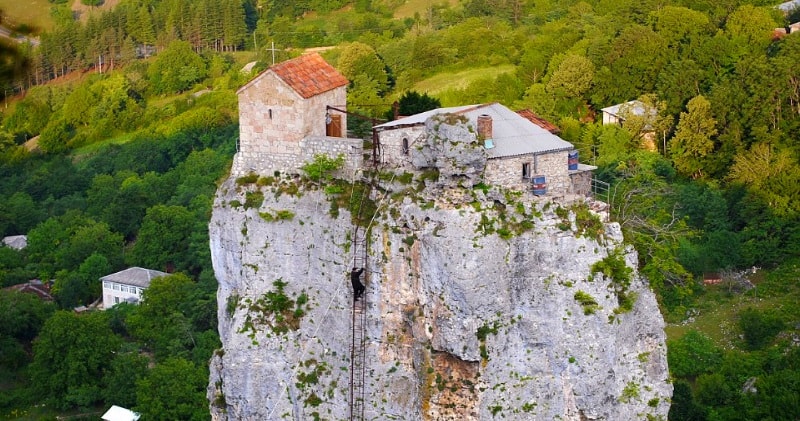 image credit: amos chapple rex features
Maxime Qavtaradze is literally close to the heavens. The 59-year-old monk lives atop a stone pillar in Georgia, scaling a 131-foot ladder in order to leave and enter his lofty home, reports CNN. Photographer Amos Chapple ascended the cliff to photograph his life there.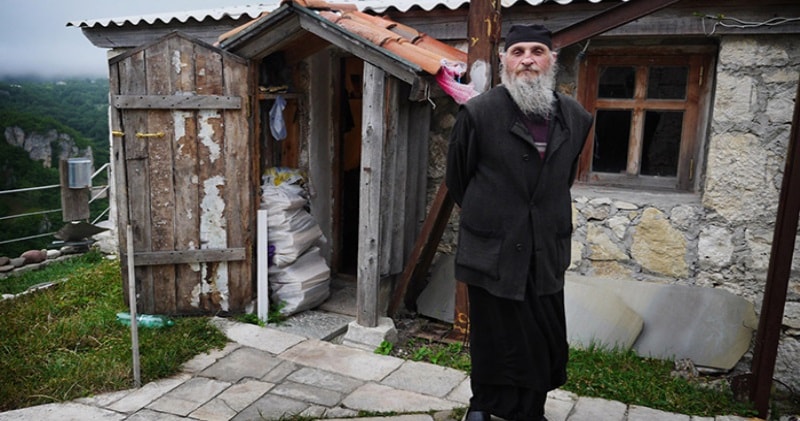 image credit: amos chapple rex features
The Katskhi Pillar has long been venerated by locals in the area, though it's been uninhabited since around the 1400s. When climbers ascended for the first time in centuries in 1944, they found the ruins of a church and the 600-year-old bones of the last stylite who lived there.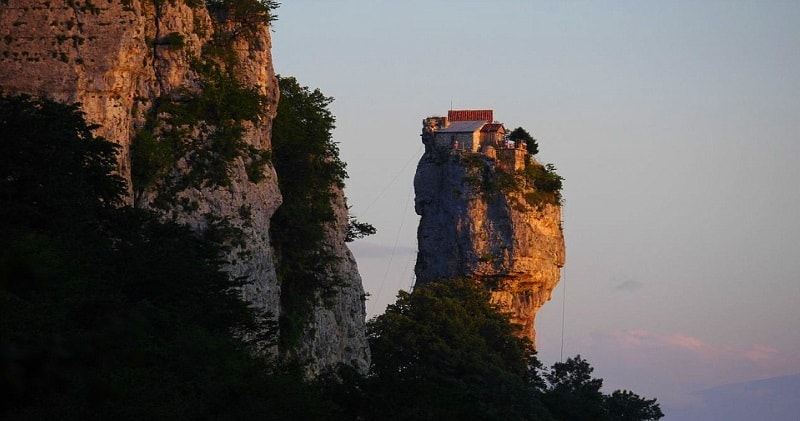 image credit: amos chapple rex features
Though he now lives at the top of the world, Qavtaradze found his vocation when he was the lowest he's ever been, doing prison time after he "drank, sold drugs, everything" as a young man.A spec trailer for a new documentary about a monk who hopes to live atop a 130ft rock outcrop in the central Imereti region of the Republic of Georgia. He would be the first in 600yrs.
This trailer was cut from footage captured during our first research trip and a short documentary is coming soon. Join the growing international community around this project about a modern day Stylite and help us bring the feature length version to a theater near you.