Solar chargers on the market are heavy, bulky and lack energy storage. LightSaver Portable Solar Chargers high performance electronics, dependability and compact designs put them in a class all by themselves. Both the LightSaver and the LightSaver Max feature integrated batteries and state of the art roll out thin film solar panels to keep your devices powered on the go.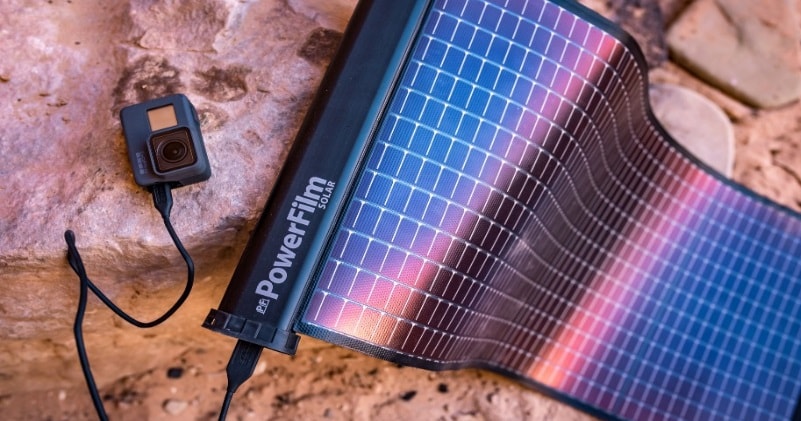 source/image: powerfilmsolar
An integrated 15,600 mAh battery means you can use the Max anytime or anywhere, day or night.Thin film solar helps make these chargers thinner and more portable than any other solar panels on the market.
Industrial grade fabric stands up to the elements and the incredibly durable solar panel make LightSavers insanely durable and ridiculously dependable.​In this fast paced mobile world, power is no longer an option but a necessity. The LightSaver line stores the power of the sun to keep you connected.
Advertisement
The LightSaver and LightSaver Max can be charged from solar and from the wall.These portable solar chargers can be mounted and charged on the go. They are perfect for long weekend hikes or being stowed in backpacks. With cutting edge technology, sleek designs and industry leading durability, LightSaver Portable Solar Chargers keep you connected.