With one of the largest kitchens in Asia, the Shri Saibaba temple in Shirdi, India, prepares, cooks and serves quantities of food that are nearly unimaginable. The kitchen dishes out as many as 40,000 meals per day, every day, all year long.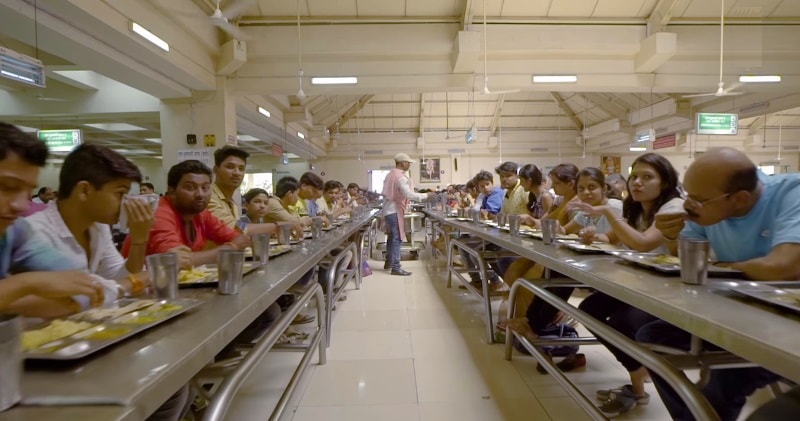 It takes 600 people working in two daily shifts to prepare all this food. Yet despite all the effort, meals are free to the public. Why? The temple believes that those who are hungry deserve to be fed, and those who are thirsty deserve to be given a drink.
Constructed in 2009, the huge dining hall located near the iconic Sai baba temple in Shirdi, which was earlier considered as the largest solar-energy driven kitchen in Asia, has become the continent's largest kitchen providing free food. Earlier, the temple trust would charge Rs 10 for the food, but from January, this year, authorities decided to make it free for all.
Advertisement
While stressing on their latest practice of providing free food to all, the chairman of Shri Saibaba Sansthan Trust (SSST), Dr. Suresh Hawre said that the practice is one of the basic teachings of Saibaba. The chairman said that when the holy man lived here, he would make the food and distribute them to the poor.