The "Hawaii Mars II", one of two remaining Martin Mars, performs flybys and drops 7,200 gallons of water for the crowd at the 2016 EAA AirVenture airshow in Oshkosh, WI. This massive flying boat is the world's largest warbird, and an exceptionally rare sight.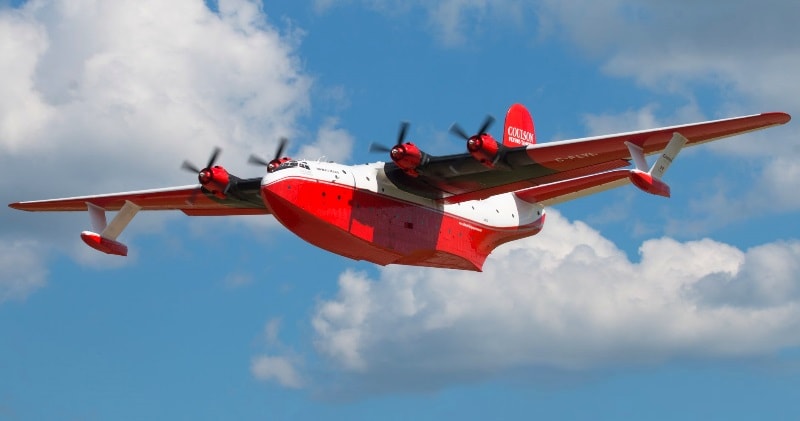 image credit: AirshowStuffVideos
It was delivered to the US Navy in 1946 and later converted for civilian use as a fire fighting aircraft. During AirVenture, the Mars is flying off of Lake Winnebago just a couple miles east of Oshkosh.
In 2007 Coulson Aircrane Ltd. purchased the Hawaii and Philippine Mars to expand its firefighting capabilities and establish itself as the only operator worldwide to operate Sikorsky S61 Type 1 helicopters and the world's largest water bombers.
Advertisement
Since purchasing the Mars water bombers, significant upgrades have been carried out on the Hawaii Mars to bring it to higher aviation and safety standards for modern-day firefighting.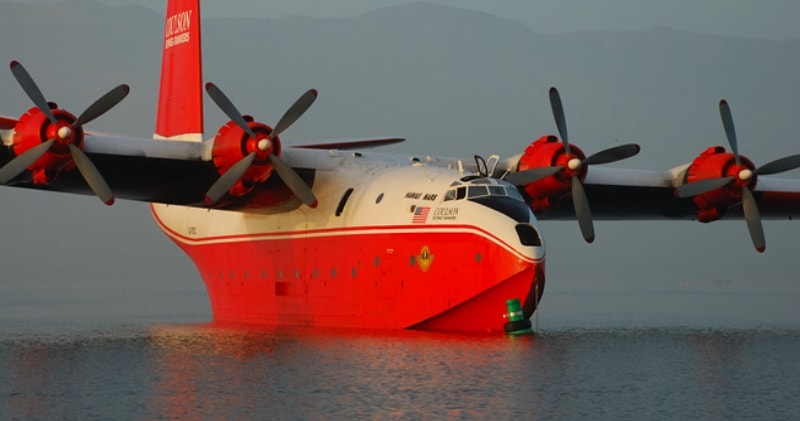 image credit: martinmars
The "Next Generation" Hawaii Mars has an EFIS Glass Cockpit and the ability to stream live data from certain key on-board, indication systems.
Other forms of data that are available from the aircraft in real time are Flight Tracking, Load Data measuring, Aircraft Performance statistics, Atmospheric Condition at Drop readings, and Accurate Drop Location reporting.
Coulson's goal is always to provide a world-class operation that brings the highest level of safety and accountability to its customers in the Firefighting Industry.