It all began with the curiosity to figure out how the suspension of Stellan Egeland's BMW Harrier worked.Nine years later, Polish designer 'Jack Watkins' (not his real name) completed a unique hub-steered custom motorcycle.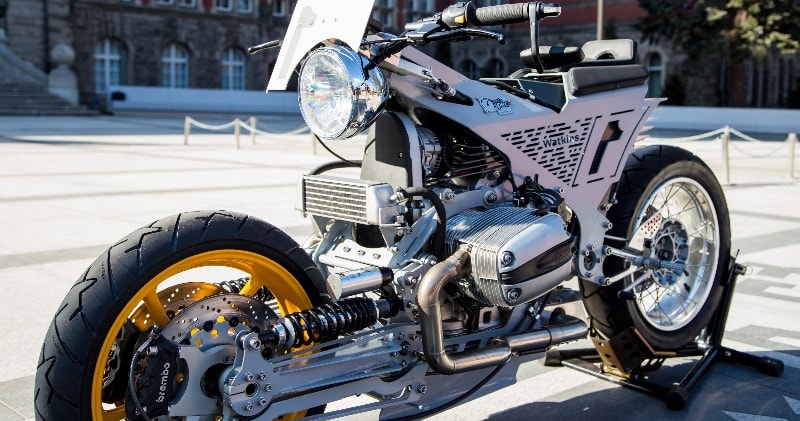 source: sgbikemart / image: watkins
Jack had first figured out and reconstructed the Harrier's front suspension design digitally, but due to other personal commitments he had to shelve away the design.Later, he turned to Mateusz Kozlowski at Moto Spec in Gdańsk for help.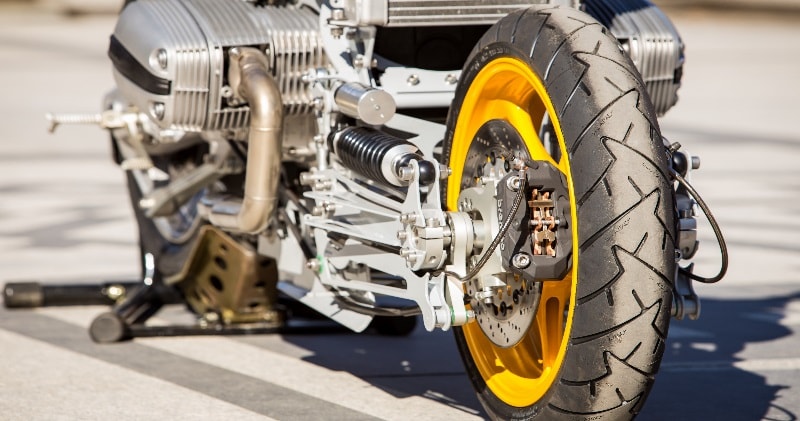 source: sgbikemart / image: watkins
Based off a BMW R1150 RT, Jack and Mateusz started on the assembly and mechanical work at Moto Spec. The bike features the 2002 BMW R 1150 RT motor, transmission and final drive.
Advertisement
Jack also borrowed the 1150's rear shock for the M001, but the rear wheel is a BMW GS unit. The front of the bike is a yellow Yamaha XJ6 wheel with a milled hub, the only splash of colour this vehicle allowed. It is then hooked onto Jack's one-off hub-steered front suspension system.
source: sgbikemart / image: watkins
The exhaust is also extremely intricate – built from stainless steel, it ends in a two-layered box with 84 screws. "It took me almost five hours to assemble it," says Jack. "The noise is, I would say, unique."