The MVB 3X™ prevents ramming vehicles entry into restricted areasPatented technology transfers momentum of vehicle to the groundModularity enables blocking wide-ranging routes and widths.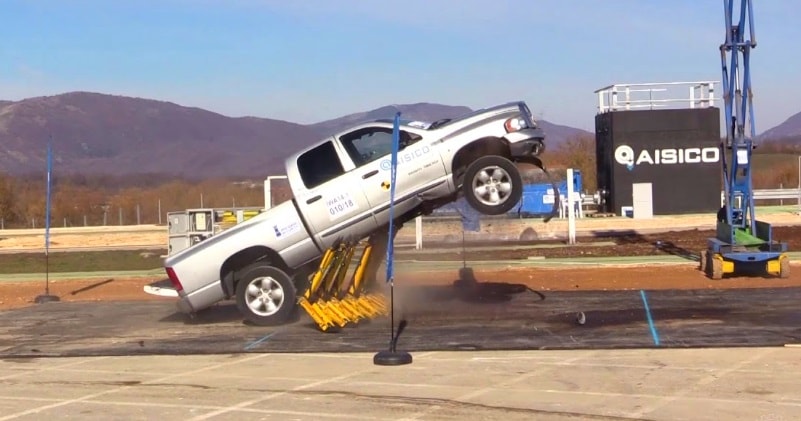 source/image: Mifram Security
Designed for use on sandy, rocky and rough terrain, gravel and asphalt. Safety lights and signs. Adequate for urban areas and high level threats areas.
Its specific L-shaped design can block and stop vehicles by shifting the vehicles' horizontal momentum into vertical momentum. The barrier directs the momentum downwards into the ground in order to drastically reduce and terminate its forward momentum.
Advertisement
The first tested and certified, lightweight modular vehicle barrier that stops heavy trucks up to 7.5 Ton.The modular and portable barrier supports municipal forces, police forces, event operators, military and special forces.