The Bell V-280 Valor is a tiltrotor aircraft being developed by Bell Helicopter and Lockheed Martin for the United States Army's Future Vertical Lift (FVL) program.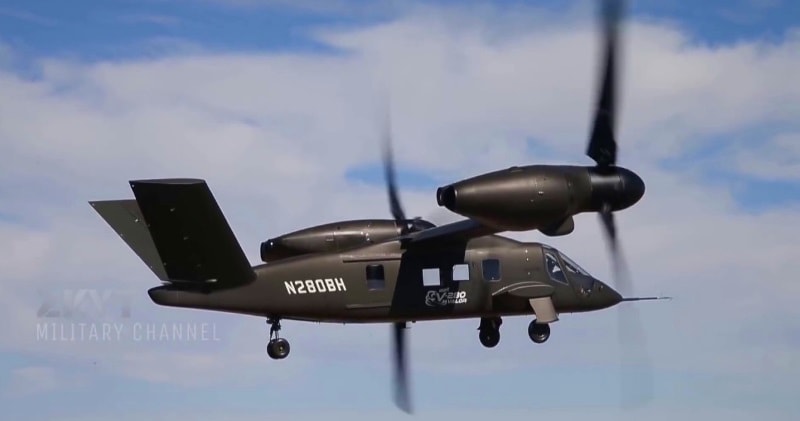 source/image: ZKYT
The aircraft was officially unveiled at the 2013 Army Aviation Association of America's (AAAA) Annual Professional Forum and Exposition in Fort Worth, Texas. The V-280 made its first flight on 18 December 2017 in Amarillo, Texas.
Powered by two 5,000-hhp General Electric T64-GE-419 engines, the V-280 is designed to carry two pilots, two crew chiefs, and 11 to 14 passengers at a combat range of 500+ nautical miles.
Advertisement
Once fully operational, it will be one of the fastest military helicopters in the world, with a cruising speed of 280 knots (322 mph). The tiltrotor provides twice the speed and range of conventional helicopters.The Bell V-280 Valor design supports ground maneuver and is purpose built for the squad plus enablers.