Advertisement
The Nissan LEAF's E-Pedal allows the driver to accelerate, decelerate or stop the vehicle all through one foot pedal. ProPilot Assist works together with E-Pedal to make driving that much easier.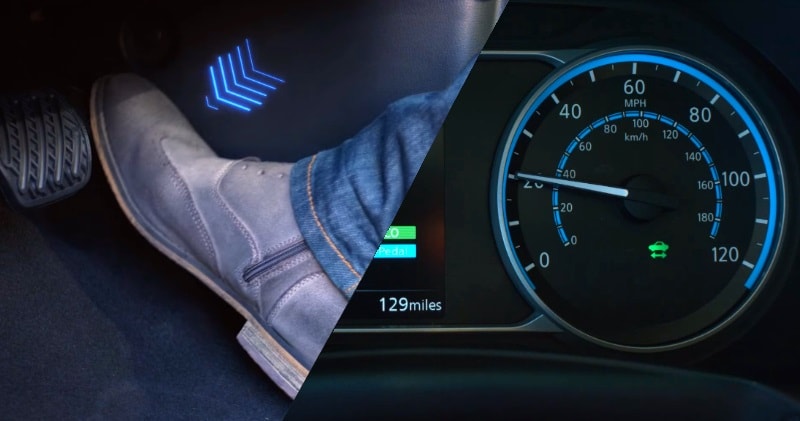 source/image: Nissan USA
With the flip of a switch, the technology turns your accelerator into an e-Pedal, allowing drivers to accelerate, decelerate and stop using just the e-Pedal.
The e-Pedal technology is the world's first one-pedal operation that allows drivers to bring the car to a complete stop even on hills, stay in position, and resume driving instantly.By simply releasing the accelerator, the car will come to a smooth and complete stop without the need to press the brake pedal.
Advertisement
Drivers can cover 90% of their driving needs with the e-Pedal, making the process of driving more exciting. In heavy traffic and during city commutes, drivers will greatly reduce the need to shift from one pedal to the other, making your drive simpler and more engaging.