Creating an ergonomic, comfortable, and even more productive workplace without extensive changes at the workplace – thanks to the Chairless Chair, this is now possible. All it takes to work in a healthy position is putting on our device, which only requires a few seconds. The Chairless Chair allows you to effortlessly switch between an active sitting, standing, and walking position.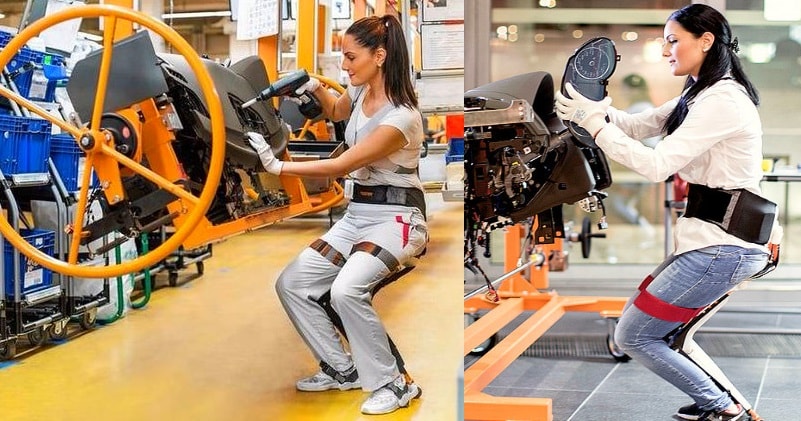 source/image(PrtSc): noonee Ltd
The wearable exoskeleton allows users to walk around freely but have instant support once they get into a bending, squatting or crouching position.This would reduce the number of instances where employees feel physical strain, so could potentially reduce absences and early retirement.
The chair frame can be adjusted to suit people of different heights and girths, and it can also be fitted to various work-safe footwear. It is made largely of engineering plastics like polyamide, chosen for their light weight and durability.
Advertisement
One thing for certain is that demographics are changing. Employees are getting older, which puts them at a higher risk of suffering from back pain. Diseases of the muscle tissue and the skeleton are already responsible for one fourth of all sick days. This creates enormous costs, and therefore, we need a clever solution – and we don't need this solution someday, we need it today!