Tidal Energy is an "alternative energy" that can also be classed as a "renewable energy source", the tidal power is another form of hydro power that utilises large amounts of energy within the oceans tides to generate electricity.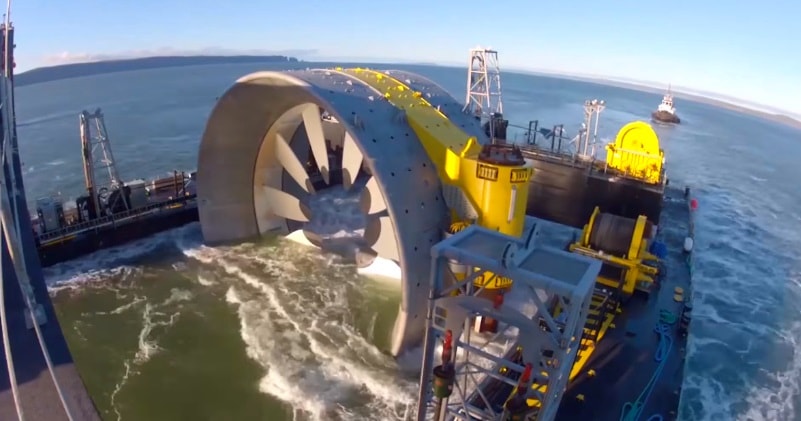 source/image(PrtSc): OpenHydro Group
North America's most powerful tidal turbine, an OpenHydro 2MW machine, is now lighting up homes in Nova Scotia after being successfully connected to the grid.
Cape Sharp Tidal – a joint venture between Emera and OpenHydro, a DCNS company deployed the Open-Centre Turbine on November 7th 2016 at the Fundy Ocean Research Centre for Energy (FORCE) in just two hours.
Advertisement
Twenty-four hours after deployment, the project's marine operations team safely connected the turbine's subsea cable with the FORCE on-shore sub-station.The turbine is 16 metres in diameter and is rated at 2MW. /OpenHydro Group
The turbine weighs approximately 300 tonnes and is predominantly a steel assembly.Mounted on the subsea base, the top of the turbine sits 20 – 25 meters above the seabed.The movement of the sea water is harnessed in a similar way using waterwheels and turbines to that used to generate hydro electricity./OpenHydro Group