The Swiss watch brand Arnold & Son builds all its own movements and tools in-house and from scratch. Each timepiece is a painstaking work of art that takes hours to come to life.o build a new watch, movements are painstakingly designed on computers with contemporary drafting software.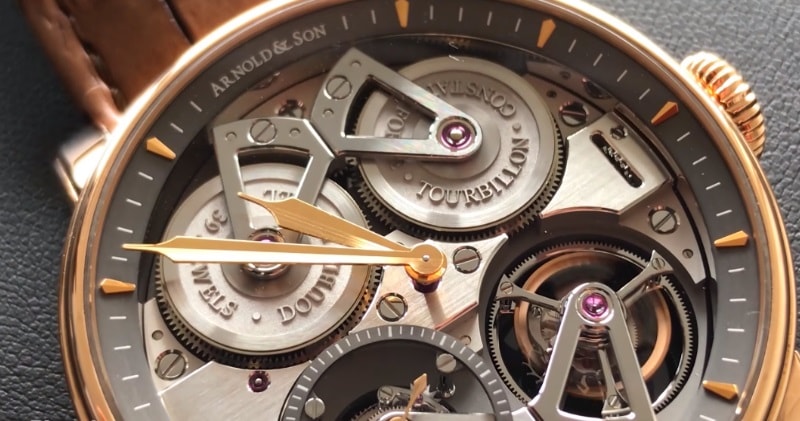 image/text credit: Bloomberg
Materials are ordered—everything from brass, steel, gold, and titanium can be used in a single watch—and parts are fabricated. Then, using state-of-the-art machines and some tools developed specifically for Arnold & Son, technicians get to work putting the pieces together.
Working with tiny parts is a challenge, because tiny parts have very small tolerances" for error or variance, Chaulmontet added. "We are working in micron tolerances; you can't do anything without good tooling." A micron is a thousandth of a millimeter.
Advertisement
Once all the parts are cut by machinery, they are sent to cleaning and quality control. If they make it through, they go to a "decoration workshop" where they are hand-finished with such attractive flourishes like engraving or patterns such as undulating Geneva stripes.
John Arnold was born in Cornwall in 1736. His father was a watchmaker and his uncle a gunsmith, which probably explains his early interest in precision engineering and metalwork. A talented craftsman and scholar, he left England for the Netherlands at the age of 19 after completing his apprenticeship to hone his watchmaking skills.