Amphibious vehicle, St. Michael's Mount Allows 24-hour emergency access to the mainland. When the tide is high the causeway is cut off for land vehicles. At low tide the sea is too shallow for boats. This vehicle is poised at the top of a slipway giving access to the harbour on St. Michael's Mount.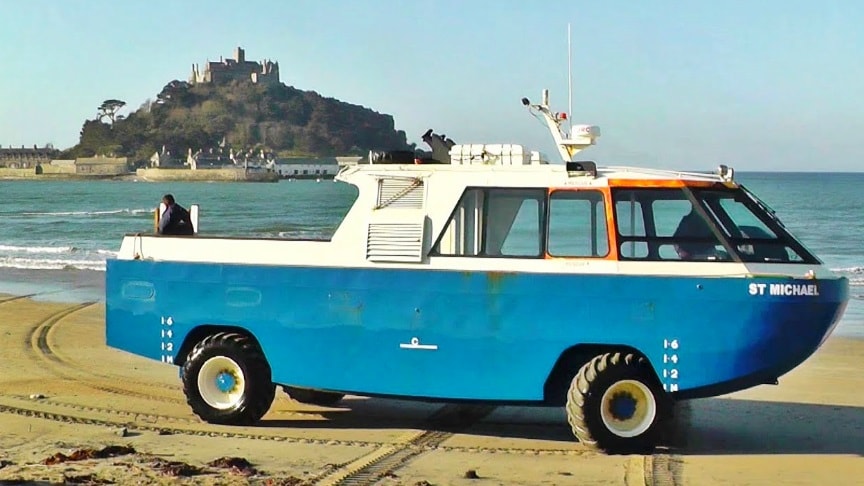 source/image: Paul Dinning
The passenger-carrying amphibious craft, the St Michael, is able to sail on water and drive on dry land, The boat provides a transport lifeline to residents of the island during the winter months when the Marazion to St Michael's Mount duty boat service is not operating, ferrying the island children to school, bringing provisions from the mainland and transporting out-of-season visitors.
Built ten years ago by Sivad Maritime in Falmouth, the amphibious vehicle was specifically commissioned by Lord St Leven to transport his family and the islanders to and from St Michael's Mount, replacing the Second World War amphibious "Duck" vehicle which used to service the Mount.
Advertisement
The St Michael has also enjoyed a royal seal of approval bestowed by the Earl and Countess of Wessex in 2006, when Prince Edward tried his hand at driving it while visiting the island.