Achmad Zulkarnain is a professional photographer telling the story of Indonesia from his own unique perspective.Born without hands and legs but with a resourceful and passionate spirit, Zulkarnain picked up an interest in photography while taking ID card headshots for his local community.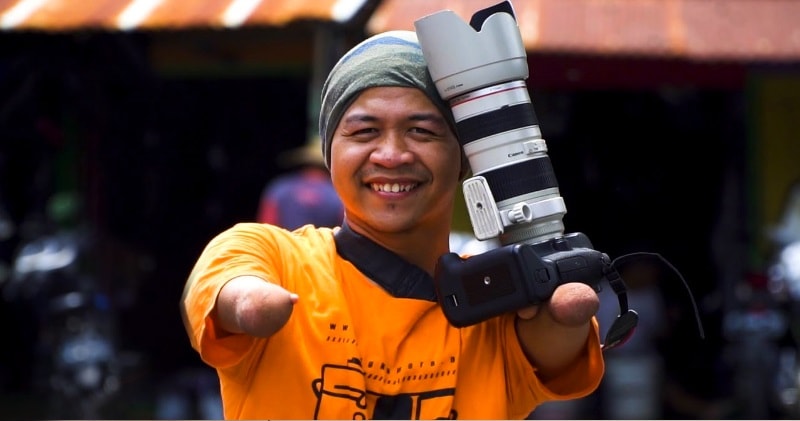 source/image: Great Big Story
Once he captures his shots, which range from models wearing traditional clothing to stunning nature scenes, he fires them onto his laptop and proceeds to retouch them.
With his specially designed mini go-kart, he travels the country in search of the best frames.Today, he's gained international recognition for his work, with features in publications around the world.
Advertisement
He's even set up his own company, DZOEL, to help him manage the influx of business he's receiving in his local area.He uses his mouth to turn the camera on and off,he is also able to maintain a highly mobile life with a vehicle he designed himself, which his friends and family helped to build.