Nablus is a city in the West Bank. Its soap industry began in the 10th century, boosted by the excellent quality of the olive oil produced in the region. Today there are still a few soap makers active here, the most prominent being the Nablus Soap Company.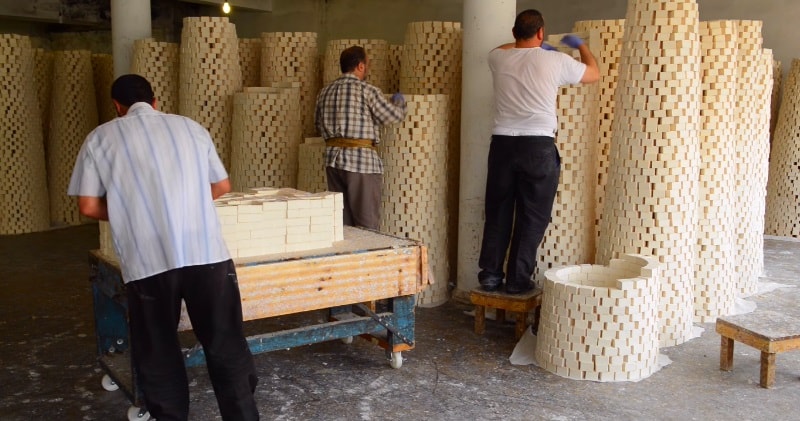 image credit: MokleivSuldal
It was founded in 1971 by Mojtaba Tbeleh Adnan, who comes from a 400-year-old line of soap makers. The family has been well known for hundreds of years in this sector. That reputation goes so far that throughout the local industry, the man who cuts the soap into blocks is called 'Tubeili', a clear homage to the family.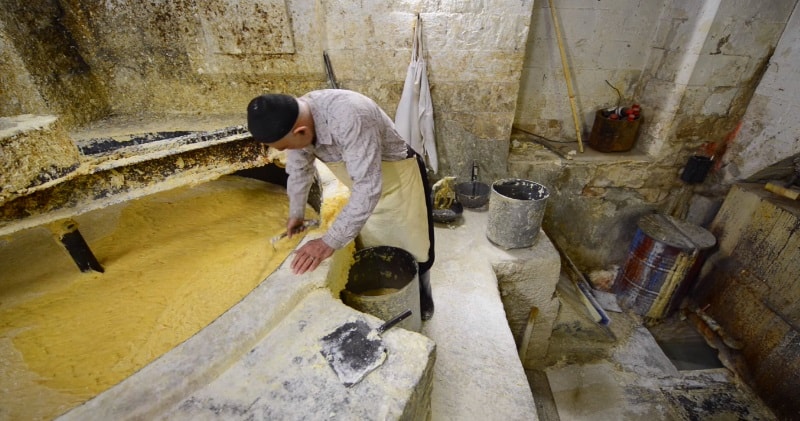 image credit: MokleivSuldal
The family's soap has built a distinct reputation over the centuries. In the 19th century it was distributed by salesmen beyond the Middle East, arriving at the islands of the Mediterranean, whence it made its way to the Queen of England. It did not take long before European women learned about the nourishing and healing benefits of Nablus soap.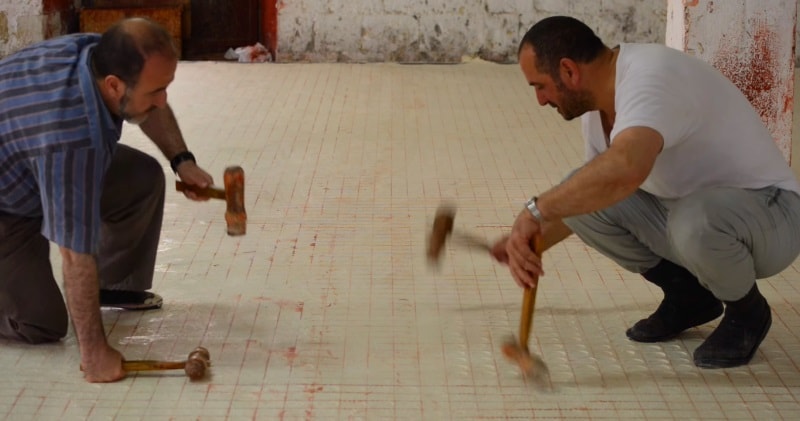 image credit: MokleivSuldal
Olive-oil soap from Nablus is made by hand, using a small number of natural ingredients, with a mixture of olive oil and salt as the basis. This is a very delicate process, which cannot be done just by following the recipe. Soap master Mojtaba Tbeleh uses his family's decades of experience.
Advertisement
The mixture is cooked and then dried. After that, the blocks are carved by the Tubeili and piled into characteristic geometric towers. Smaller blocks are labeled with the name "Sindyanna." The soap must then be left to dry for another few months.
Because the soap is made from 100% natural ingredients, with no synthetic substances, it is 100% biodegradable. It is not only good for your skin, but also great for the environment.