The Skiddometer BV11 VI (Vehicle Integration) by Moventor is the latest innovation in friction measurement. Its proven technology has been adapted to use a hydraulic lift system with the Skiddometer BV11.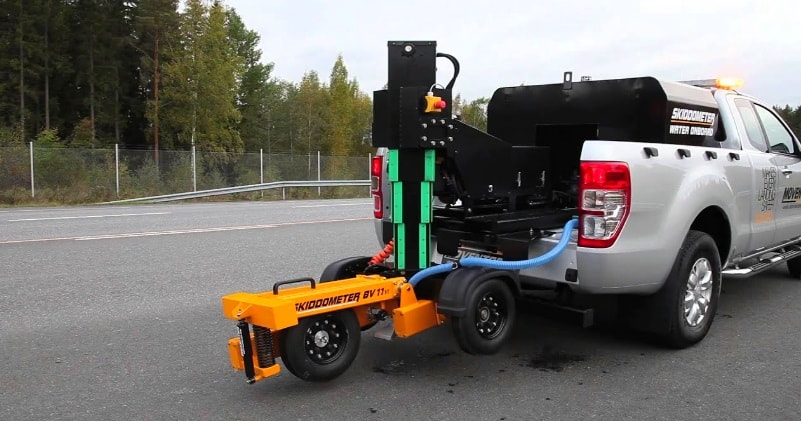 source/image: Skiddometer
And a control the touch screen computer (TSC) to provide better vehicle integration. This Surface friction tester is the safest choice on vehicle integrated surface friction testers.The video may have a missing thumbnail but it's playable..
The surface friction tester, Skiddometer BV11 VI, can be mounted to almost any commercial pick-up available.
Advertisement
Our system can be installed also to 4-wheel drive vehicles. Examples of the vehicles are: Ford Ranger, Mitshubishi L200, VW Amarok, Isuzu D-Max, etc.