Shell and AirFlow Truck Company Built a 'Hyper Fuel-Efficient' Semi. The Starship Initiative is an innovative, material step towards reducing emissions and increasing overall efficiency and fuel economy in the transport sector. This next-generation class-8 truck features a custom, aerodynamic design and has already demonstrated what is possible for improvements in fuel economy and freight ton efficiency while lowering CO2 emissions.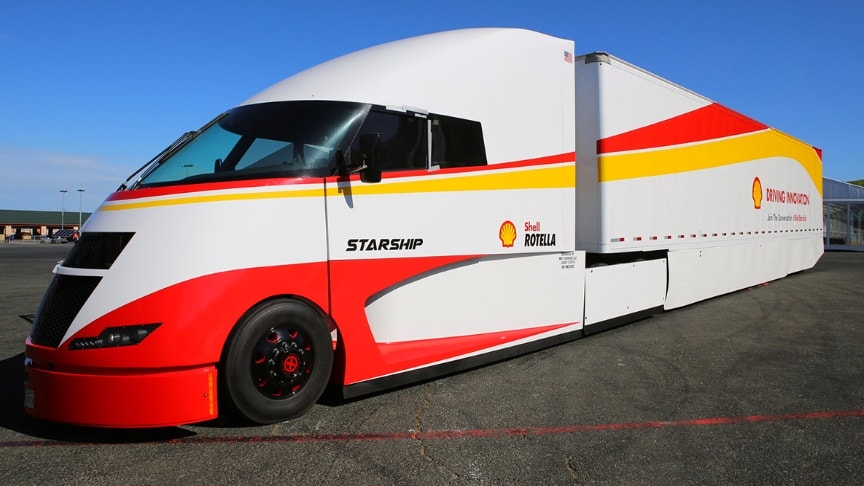 The Starship certainly looks more like a spacecraft than a semi truck. The streamlined body is made from carbon fiber. The tractor sports active grille shutters like the ones used on many current passenger cars and pickup trucks, while trailer sports side skirts and "boat tail" extension panels to further smooth out airflow.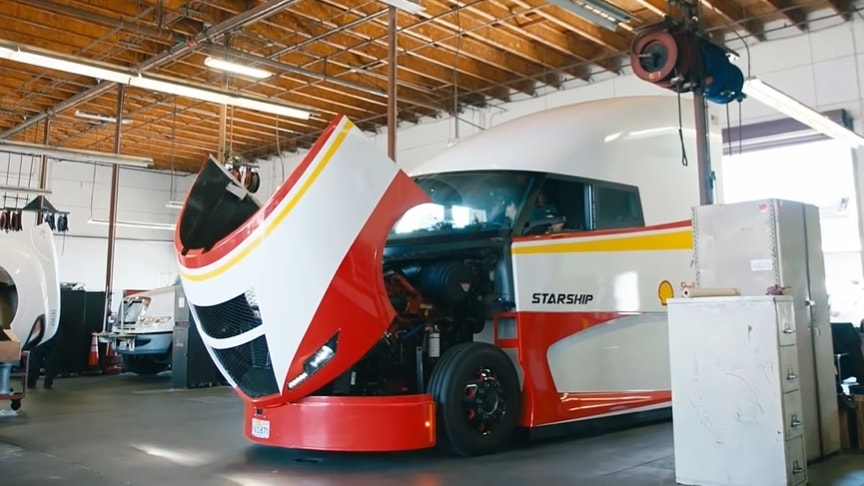 The trailer also has a 5,000-watt solar array, which helps power electrical components. Underneath the sleek bodywork sits a Cummins X15 six-cylinder diesel engine, rated at 400 horsepower and 1,850 pound-feet of torque.
Advertisement
The engine uses a new low-viscosity, fully-synthetic oil developed by Shell, and is mated to an Eaton 18-speed automated manual transmission. The engine and transmission have been calibrated to run at speeds as low as 800 rpm, which Shell claims will improve efficiency and pulling power.
Shell did not quote any fuel-economy statistics for the Starship, but AirFlow's last effort, the 2012 Bullet Truck, achieved 13.4 mpg while hauling 65,000 pounds on a coast-to-coast run. Shell and AirFlow are planning a similar run for the Starship.