More than just a cross-country vehicle, the SWINCAR e-Spider represents the art of electric mobility whilst respecting both the environment and others.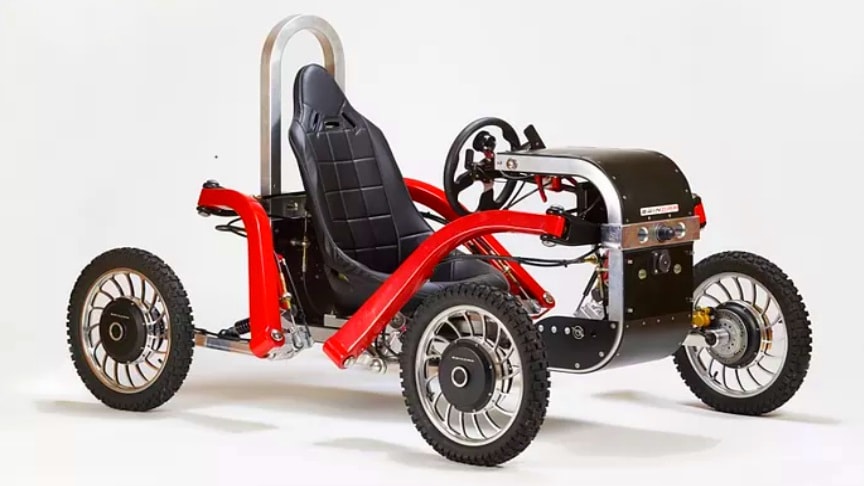 source/image: Swincar Official
SWINCAR combines high performance and great driving sensation with silent running and low environmental footprint.The SWINCAR e-Spider is a four-wheel drive electric vehicle capable of operating across a wide variety of terrains.
The SWINCAR e-Spider MAGA can be driven on public roads in France and this version comes with rear lights, dipping headlights, turn signals, horn, parking brake, top case rack, tank and 12V socket.Each individual wheel has independent suspension and an electric motor which connects to the steering.
Advertisement
The entire design concept focuses on the drivability in almost all terrains.Swincars' individually articulated wheels have a 1000W, brush-less motor which gives unexceptional torque and power. All wheels come with regenerative braking technology so that the battery charges when you apply the brakes. This helps the battery to last longer. So the battery life is almost up to 4 hours of driving in hilly terrains.