Gordon Murray Automotive partners with Racing Point Formula One team to ensure T.50 supercar has most advanced aerodynamics ever.According to Professor Gordon Murray, the driver-focused new model will have the most advanced and most effective aerodynamics ever seen on a road car.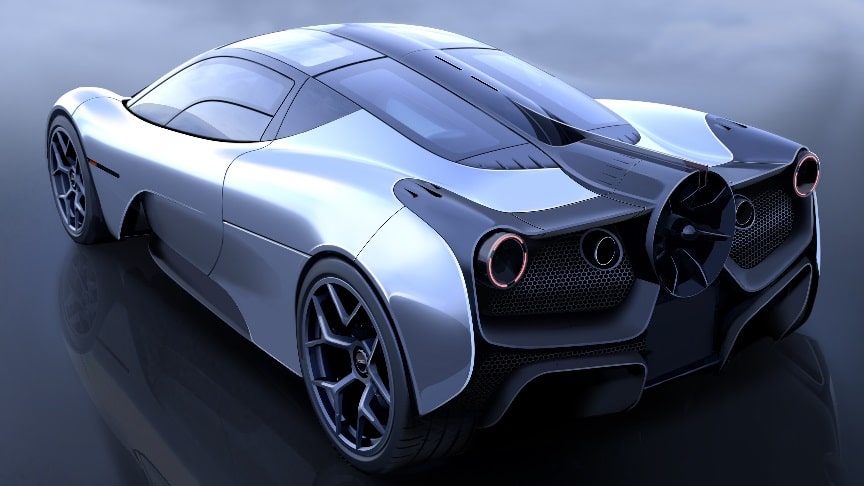 source/image: gordonmurraydesign
The announcement comes as GMA reveals the first official image of the T.50 supercar ahead of its global unveiling – set for May 2020. The rendering shows the purity and drama of the T.50, which has been penned by Professor Gordon Murray and the design team at Gordon Murray Design.read more: gordonmurraydesign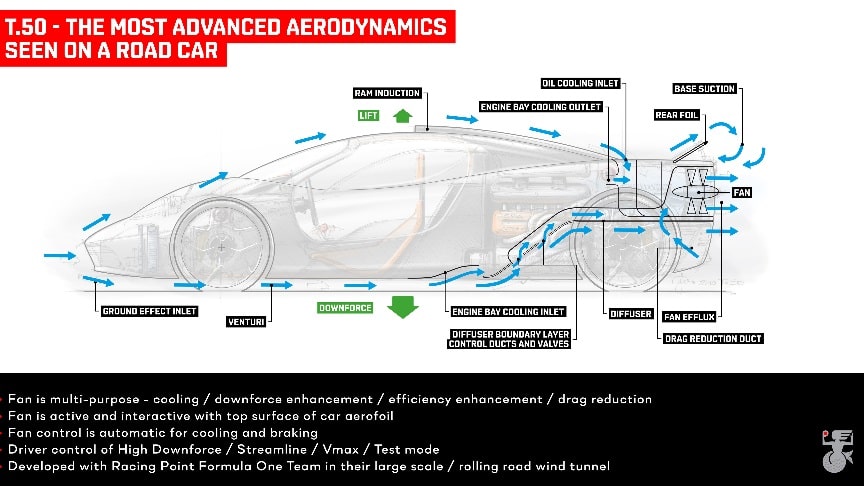 source/image: gordonmurraydesign
Contrasting with the clean lines of the T.50 body, perhaps the most notable feature of the exterior is the rear-end, which is dominated by a 400mm ground-effect fan – part of a unique airflow management system.
Advertisement
Coupled with active underbody aerodynamics and dynamic rear aerofoils, the revolutionary aero system enables the T.50 to achieve considerably more aerodynamic performance and control than a conventional ground-effect supercar contributing to an unrivalled driving experience.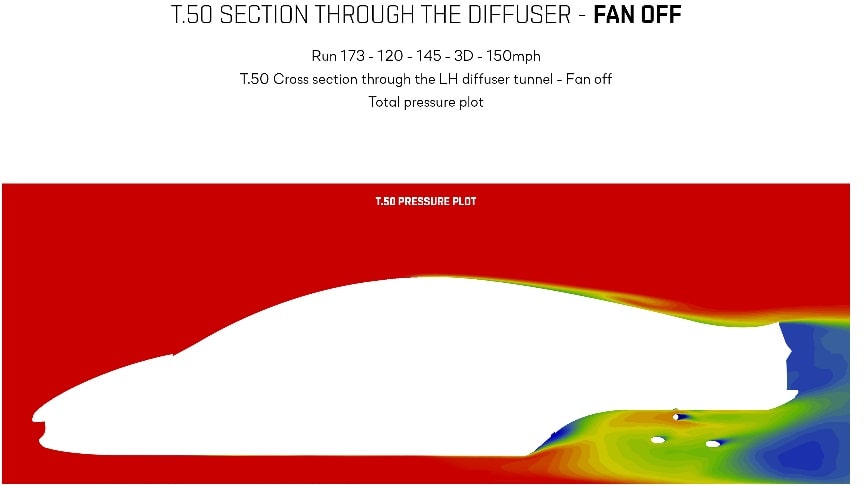 source/image: gordonmurraydesign
The T.50 features six different aero modes that optimise the car for different scenarios to balance traction and outright performance. The most extreme – Vmax Mode – combines motorsport slipstream technology, extra power from a 48-volt integrated starter-generator, and ram induction to boost power to 700hp.//read more: gordonmurraydesign