Advertisement
The Titan by Tempus Electric Bikes is an electric bike that is modeled after vintage motorcycles from the early 1900's Cruise, commute or race & look good while you do it.The Titan electric cafe racer bike was made to last.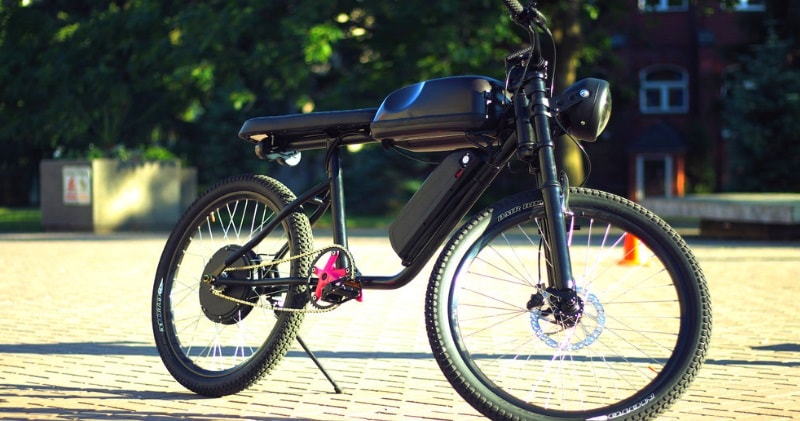 source/image: tempuselectricbikes.
Built with aircraft grade steel and modelled after a vintage motorcycle, this retro electric bike is equipped with a 1000W Hub motor, removable lithium ion battery, leather motorcycle seat, has a top speed of 28 MPH (45km/h), and has a 40+ Mile Range (70km).
All of this makes The Titan perfect for riding to work, going for a leisurely cruise, exploring the city, going for an off-road adventure, and turning heads.
Advertisement
When you ride a Titan, you're in control: You can password lock your bike, adjust your max speed, and choose a pedal assist level. It also shows you how much battery you have left, how fast you're going, and it even has a clock!/ tempuselectricbikes.