The last time we featured Jason's Mazda RX-3 street car it was powered by a 13B rotary turbo engine and rolled on huge 19x12in wheels.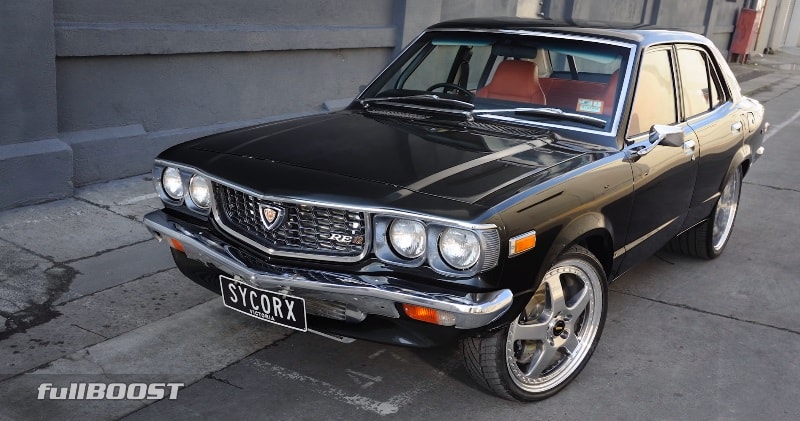 source/image: Fullboost
At the time Jason commented that he always wanted a 3-rotor. Well fast forward a number of years later and the re-finished monster Simmons wheels remain, but under the bonnet is where our interest lies.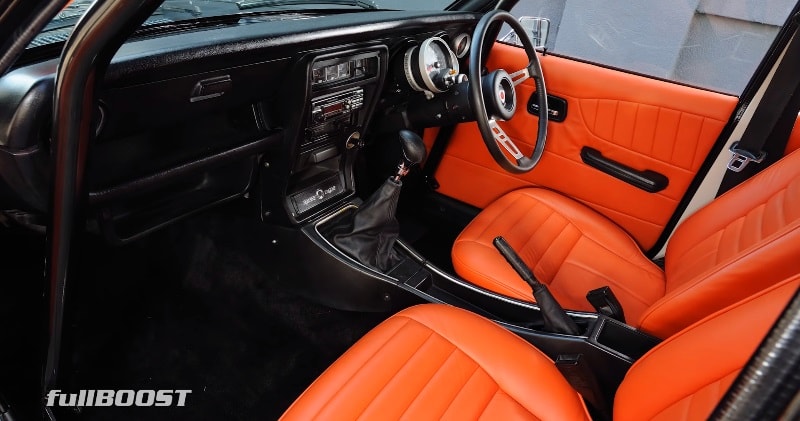 source/image: Fullboost
The larger displacement 20B 3-rotor bridge ported engine was built by Promaz and features a Billetpro sump, water pump and engine brace.
Advertisement
A Garrett GTX42 turbo is aided by a Turbosmart wastegate and blow-off-valve all governed by a MicroTech LT16c computer running on pump unleaded fuel. Another big change was in the gearbox department.
The Supra h-pattern was ditched in favour of a very cool Samsonas 6-speed sequential unit, making this one very desirable street Mazda.
Mazda RX-3 sedan
Promaz 20B 3-rotor bridge-port engine
BilletPro sump, engine brace/mounts & water pump
Garrett GTX42 turbo, full exhaust
MicroTech LT16c computer, pump 98-ron unleaded
Turbosmart wastegate & BOV
Samsonas 6-speed sequential gearbox, 9in diff
Simmons 19×6.5in & 19x12in dished wheels
Built & tuned by Promaz Automotive