For the first time in a production automobile, virtual exterior mirrors are available as an option in the Audi e-tron SUV. They not only provide a new technology experience, but also many practical benefits in terms of comfort and safety.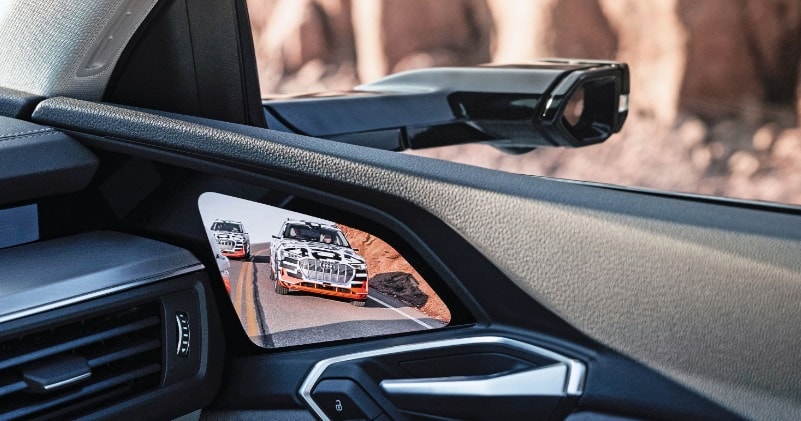 Integrated into the hexagonal end of their flat supports is a small camera, whose images are digitally processed and displayed on high-contrast, 1,280 x 800-pixel OLED displays in the transition between the instrument panel and the door. They blend harmoniously into the driver's area's wraparound concept.
The 7-inch displays come with automatic brightness adjustment and proximity sensors. If the driver moves their finger toward the surface of the touch display, symbols are activated with which the driver can reposition the image. A switching function allows the driver to use their display to also adjust the virtual passenger-side mirror.
Advertisement
Thanks to the sophisticated image processing, the displays provide a significantly better image than a conventional mirror in certain situations, such as in direct sunlight. The mirrors adjust automatically to three driving situations: highway, turning and parking. On the highway, the field of vision is reduced so that the driver can better estimate speeds when driving fast – other vehicles then appear larger in the display.