Thermite welding demonstration of two rail joints at a museum. Thermite is a mixture of iron(III) oxide and aluminium granulate, which reacts exothermically above the ignition temperature. Temperatures of more than 2000°C can be reached.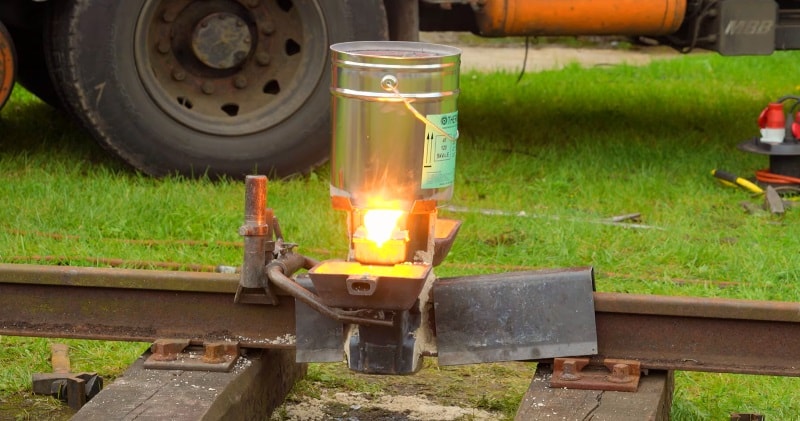 source/image: HD1080ide
The working principle is easy to understand. After setting the thermite welding machine, we preheat the steel rails to 600 degrees. Then put the welding portion into the crucible and light the welding portion.
The welding portion will produce molten steel and slag. The high-temperature molten steel will fuse the interface between two steel rails.
Advertisement
The joint to be welded should be prepared as per the recommended requirements. A fragile-wax pattern is placed between the joint and mold which melts and dries out, on heating to produce the cavity of required shape.