Albatross is the first motor-powered hydrofoil boat headed to the global luxury market.In the future we are preparing a luxury two-seater sailing boat based on the same technology.Prestigious preproduction wFoil ZERO is the first and only personal hydrofoil powerboat available on the global market.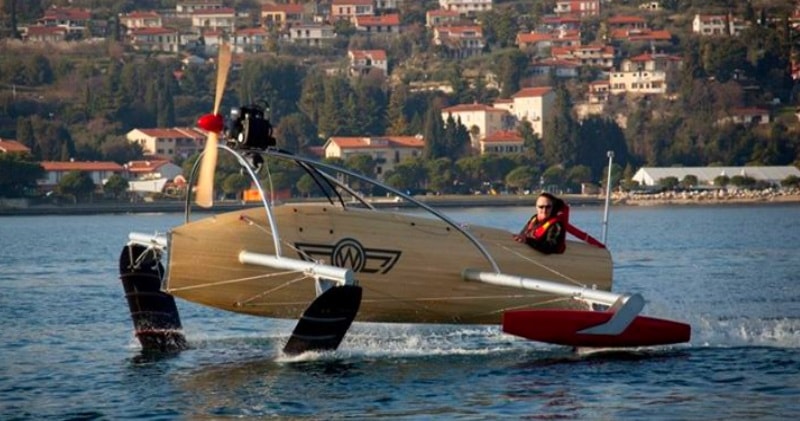 source/image: wFoilgroupchannel
It is unlike anything you've ever seen. Is it a GT car on water, is it a plane that cuts through the sea, is it a boat that flies? It's in a class of its own that's for sure!
Packed with hi-tech solutions it will make your sailing experience an unforgettable one. With its unique combination of cutting edge technology, craftsmanship and attention to detail it is a beast with a soul.
Advertisement
Fitted with a 75 kW Rotax 912 engine is capable hit speeds of 60mph – and be more agile and stable than any previously known hydro foil boat.