The Wing Lift™ is a patented, cost-effective Container Carrier handling concept for lifting and moving containers short distances.It offers extreme maneuverability in any direction when moving heavy containers without the aid of cranes or trucks.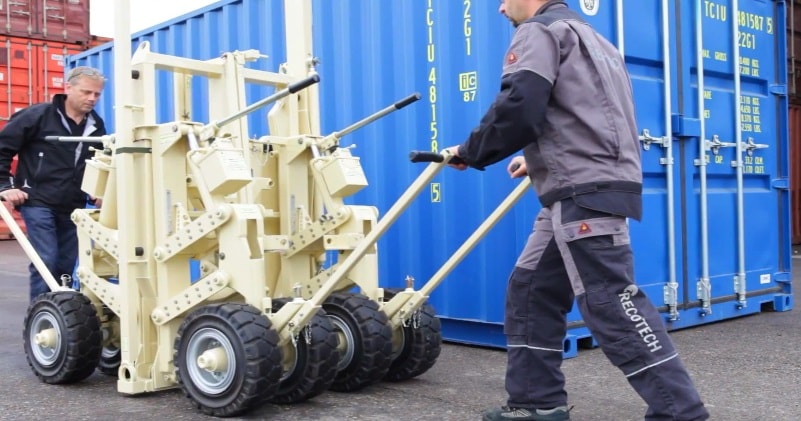 It is the perfect choice for transporting on and off air cargo containers or equipment with easy handling. Designed to work with ISO corners, The Wing Lift™ works with almost any cargo container or equipment fitted with ISO corners enable which the Wing Lift™ attaches easily to.
The Wing Lift can lift 12.000 Kg load capacity that can lift up the load 350 mm. A transport rack with the four corner units attached together with all items needed to move it around manually. Below are preset recommendations that you always can change to suit your specific needs.
Advertisement
Each Winglift system comes complete with four corner units with handle bars, connecting rods, steering system, towbar, and a storage/transportation stand. When connected, it is possible to move containers in all directions since the wheels have a 180 degree turn capability. The wheels may also be locked in the 0 and 90 degree positions./Wing Lift