The 2017 Paris Air Show is bringing us many more of the cutting edge commercial aerospace technologies and the Workhorse SureFly, a two-seater flying car is among the most anticipated ones.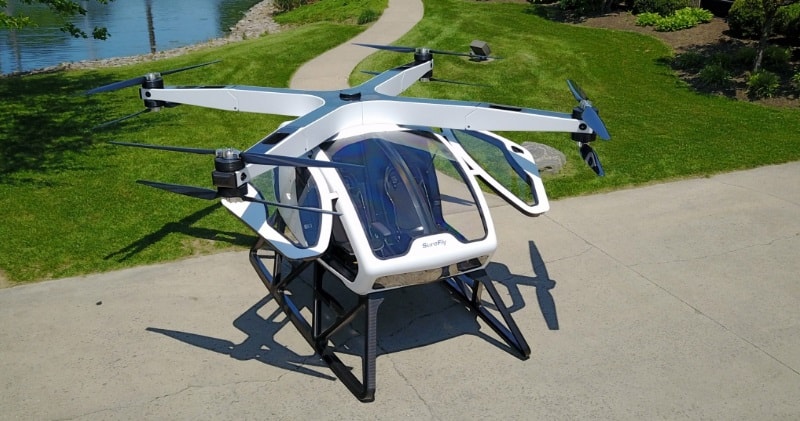 image credit: workhorse
SureFly is a personal helicopter/VTOL aircraft designed for safe and easy flight. With eight independent motors each driving a single carbon fiber propeller, a backup battery power system, and a ballistic parachute to safely land in the event of emergency, the SureFly provides unparalleled safety for a personal aircraft.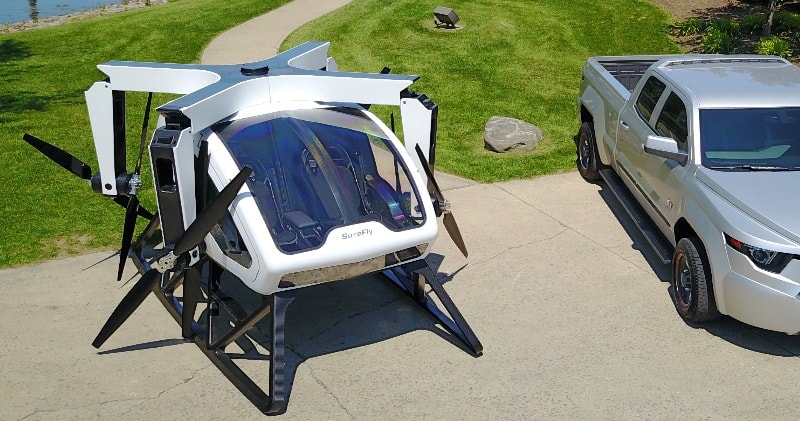 image credit: workhorse
SureFly is changing the helicopter industry. Now is the time to discover the affordable, easy-to-pilot, safe answer to personal flight.The two-seater octocopter is designed for 'short hop' journeys, with a range of about 70 miles on a single tank. It will reach altitudes of about 4,000 ft. and hit speeds of up to 70 miles per hour.
Advertisement
What we're trying to do here is reinvent the helicopter, bring the helicopter down to where more of an average person can use it. So it's designed to be super safe, it has a gasoline generator that generates electricity for eight electric motors directly coupled to the props.
But should that generator fail, we have five minutes of lithium batteries to get you down safely. And on top of that, if everything else fails, we have a ballistic parachute right in the middle."The propeller arms are retractable, reducing Surefly's size to about that of a large car. Unlike a helicopter, far less training will be needed to get a licence.