Volvo Trucks' The Iron Knight is the world's fastest truck – twice over. The record-breaker is custom-built in every respect apart from the D13 engine and the series-manufactured I-Shift Dual Clutch transmission.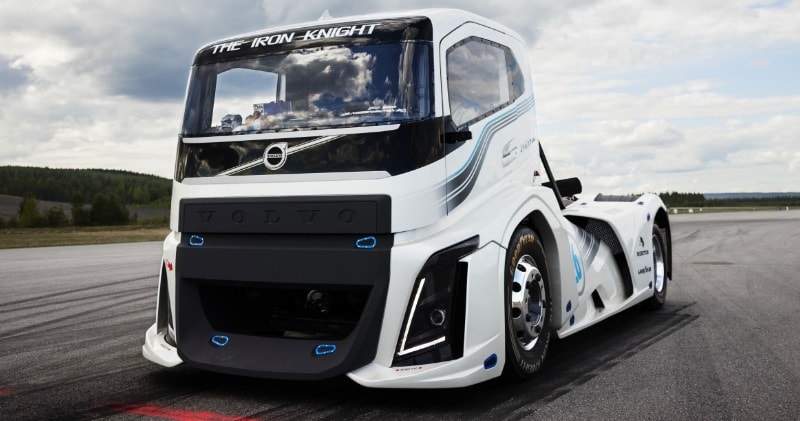 source/image: volvotrucks
The record attempt was carried out on a closed-off test track in northern Sweden. Renowned truck journalist, Brian Weatherley gets the ride of his life in the two times land speed record-breaking truck, The Iron Knight from Volvo Trucks.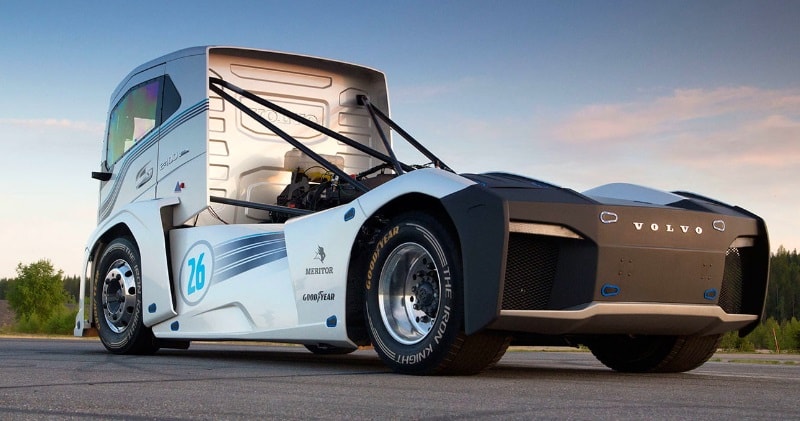 source/image: volvotrucks
But what makes this truck perform as well as it does? Brian takes a closer look under the hood to reveal some of its secrets.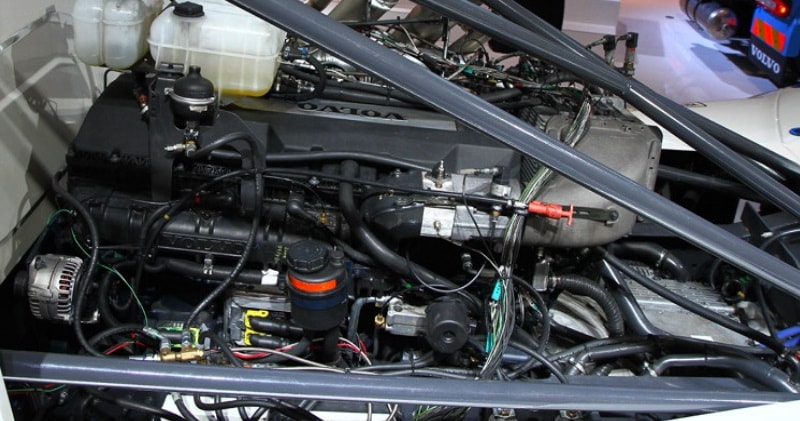 source/image: volvotrucks
"It's fast, it's furious, it's The Iron Knight and it's a record breaker", Brian Weatherley shouts from the passenger seat of the The Iron Knight as it thunders down the airstrip in the town of Fällfors, Sweden.
Advertisement
This bone-white big rig blasted to 60 mph in just 4.6 seconds thanks to its unbelievable 2,400 horsepower.The rapid hauler was going 82 mph at the 500-meter mark and 105 mph after 1,000 meters. It topped out at 172 mph.
The technology features designed to make the Iron Knight as fast as a sports car will trickle down to series-produced trucks in the coming years.Our aim was to generate new insights into technical and design solutions.