The Patented Kibosh Pipe Repair is an instant and simple to use repair clamp for leaking metal, plastic and multilayer pipes.Or just fit a Kibosh to keep the pipe in use till a permanent repair can be made!Once fitted, the pipe can continue to function under normal pressures and temperatures until a permanent repair can be made.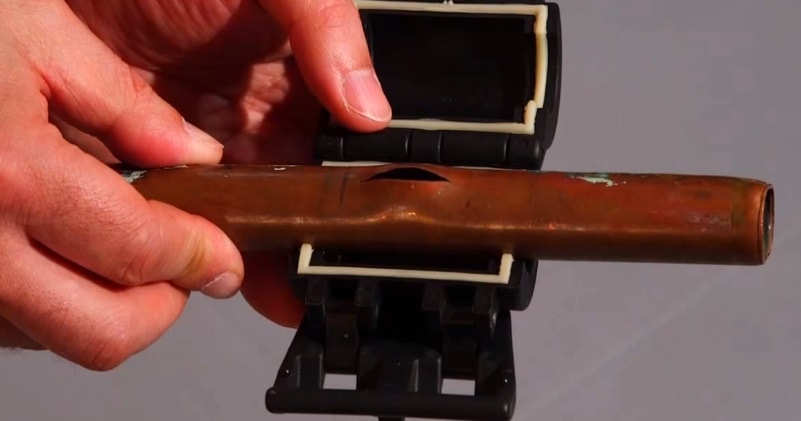 source/image(PrtSc): KiboshLtd
Ideal for all trades people; Plumbers, Joiners, Builders, Electricians, Carpet Fitters, as well as maintenance, janitorial and DIY'ers who could perforate a pipe accidentally with a nail, drill, jigsaw or any other sharp power or hand tool.
It can also be used by anyone who could potentially have a frost damaged burst pipe!You don't need any tools to use the Kibosh. Open it, slip it around the pipe, and push it closed over the leak. You can even attach it with only one hand.
Advertisement
When you're ready for a permanent fix, just use the tabs to unlock the clamp and remove it. It's reusable an infinite number of times as long as it continues to seal shut.It's very strong. It can withstand up to 10 bars of pressure.