Yara Birkeland will be the world's first fully electric and autonomous container ship, with zero emissions. With this vessel, Yara will reduce diesel-powered truck haulage by 40,000 journeys a year.A 120 TEU Twenty-foot Equivalent Units open top container ship. It will be a fully battery powered solution.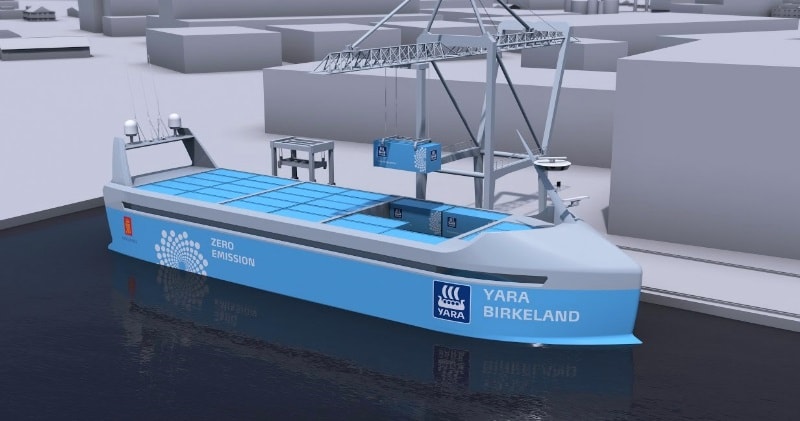 source: yara /image: Kongsberg Gruppen
Prepared for autonomous and unmanned operation.Manned operation is planned to start in the latter half of 2018, with remote-operation beginning in 2019 and fully-autonomous operation starting in 2020.
The vessel's self-sailing capability is guided by GPS, radar, cameras and sensors, so that the electric ship can navigate itself around other boat traffic and also dock on its own. The technology has been developed by Kongsberg of Norway, which builds guidance systems for civilian and military uses.
Advertisement
YARA Birkeland will initially operate as a manned vessel, moving to remote operation in 2019 and expected to be capable of performing fully autonomous operations from 2020. The new zero-emission vessel will be a game-changer for global maritime transport contributing to meet the UN sustainability goals.