Patent pending and powered by Shark Shield Technology the Ocean Guardian eSPEAR is the world's first handheld electrical shark deterrent. Small, lightweight and easy to carry; it's perfect for diving, snorkeling and spearfishing.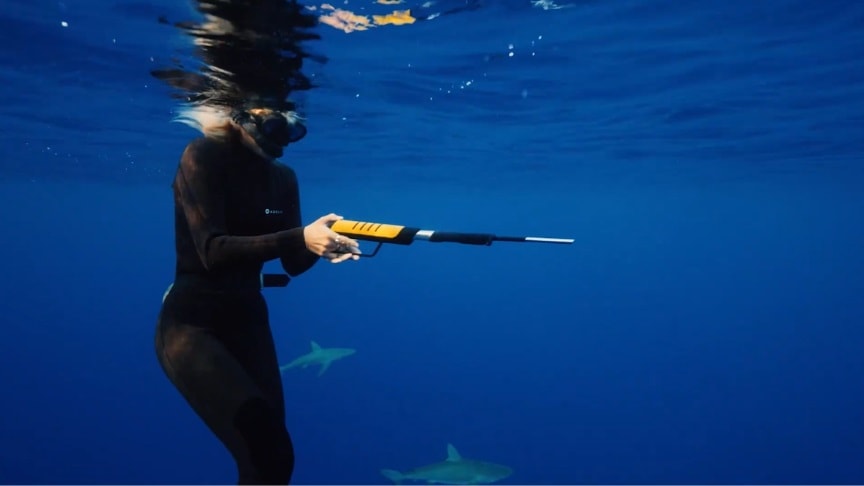 source/image: O.G  Shark Shield Technology
Shark Shield Technology is the world's only scientifically proven and independently tested electrical shark deterrent technology.
The eSPEAR expands Ocean Guardian's personal protection product range beyond surfers and divers by providing an affordable, handheld device for the everyday ocean user.
Advertisement
The eSpear weighs 250 g, is operational to a depth of 100 m , and runs for a claimed one to two hours per wireless charge of its lithium battery – run times will be affected by water temperature. the eSPEAR is perfect for spearfishing, diving and snorkelling. Simply attach the optional holster to your dive belt, or clip to your swimsuit or trunk and go!