As kids, most of us have dreamed of having a tree house as a safe haven – a secret place where we could establish a top-secret club house away from our pesky parents.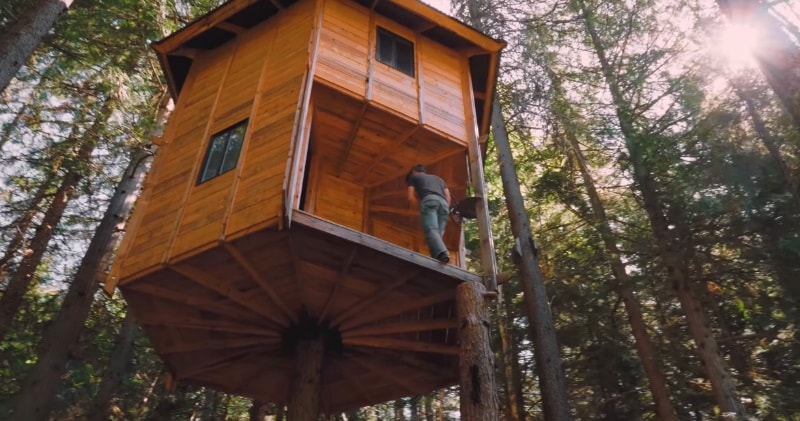 source/image: Grind Hard Plumbing Co
Today we tour Ethan Schlussler's two story tree house that rotates 360 degrees. Hung in a western larch tree by a custom steel bracket thing, it is the world's first and only 360 rotating tree house.
Hand built by only three people in the woods of North Idaho, it's quite a sight to see! There is a wheel that you turn by hand to spin the tree house and it is a blast.
Advertisement
Catch the sunset and the sunrise in this tiny house in the trees.Ethan states that the tree house isn't complete as it's just a shell with walls and a roof, but as you can see, it is much more than that! You could literally live in this bad boy!