Today on Salinas I have the Quickly well known Project called TOC! The rig is a 2000 Kenworth 900l!This Rig was built by Texas Chrome Shop in San Antonio Texas!The truck was customized from Ground to the very Top!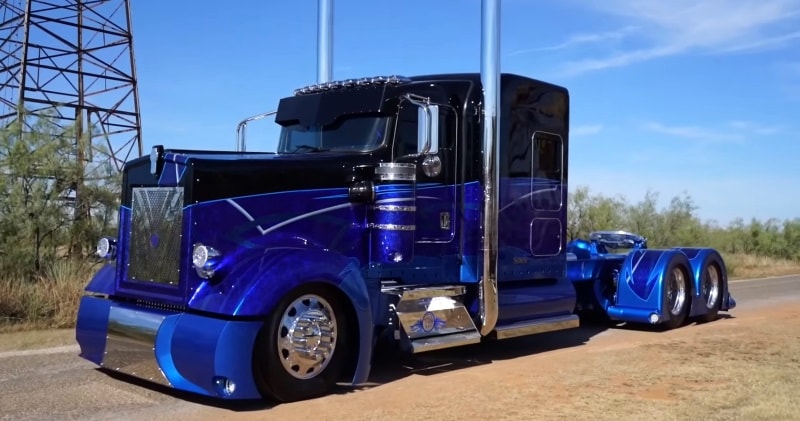 source/image: Salinas Photography
Check out this truck frame and engine everything to the turbos was powder coated! Also in the interior from the floor boards to the multiple screens and speakers, and dont forget billet pedals!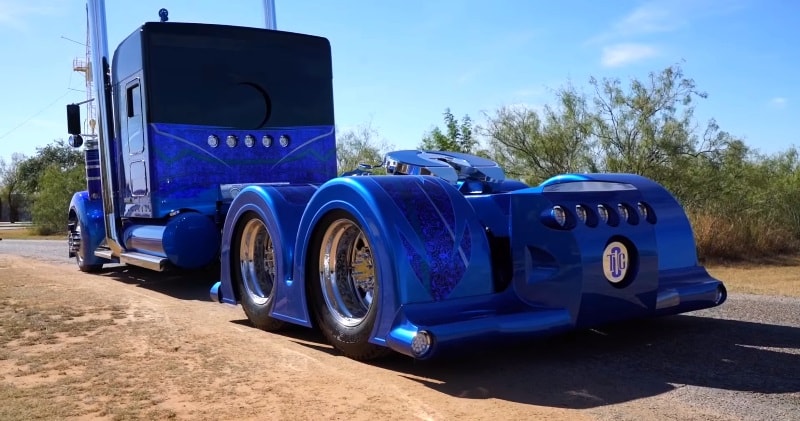 source/image: Salinas Photography
Want to see different? Look at the wheels and a lot of other parts that engraved! You don't see that every day!The truck also has airbags to look low at a show and high on the road! Lighting? It has matching LEDs all the way around even halo rings!
Advertisement
The amount of detail in Project TOC could put most show cars to utter shame. Engraved exhaust stacks, powder-coated frame and air bag suspension are just a few of the many additions.
The truck has custom exhaust with engraved stacks! Definitely everything you can think of has been customized!For the engine it has a 550 CAT with a 18 Speed Trans!It also has a modified 550 Caterpillar powerplant painted to match, of course mated to an 18-speed transmission.