Yamaha designs and builds all kinds of mobility products for a variety of fields of recreation, from motorcycles and bicycles to marine products and more.The "CROSS HUB CONCEPT" model was born of the desire to interconnect those many forms of fun. By bringing together and fusing some of the possibilities presented by our diverse mobility portfolio, a new take on the unique style of Yamaha was born.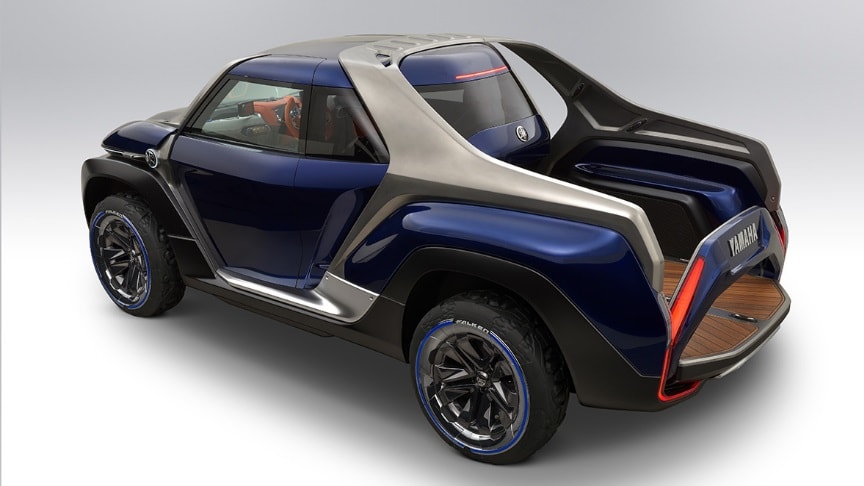 source/image: yamaha
The point we focused on was making everything "just the right size." This meant finding a body size suitable for use either on- or off-road while being maneuverable in the city, and still having sufficient utility to transport other Yamaha recreational products.The Cross Hub looks like it would be 4WD. Developing that system shouldn't be harder than beefing up the 4WD systems it uses on its side-by-side UTVs.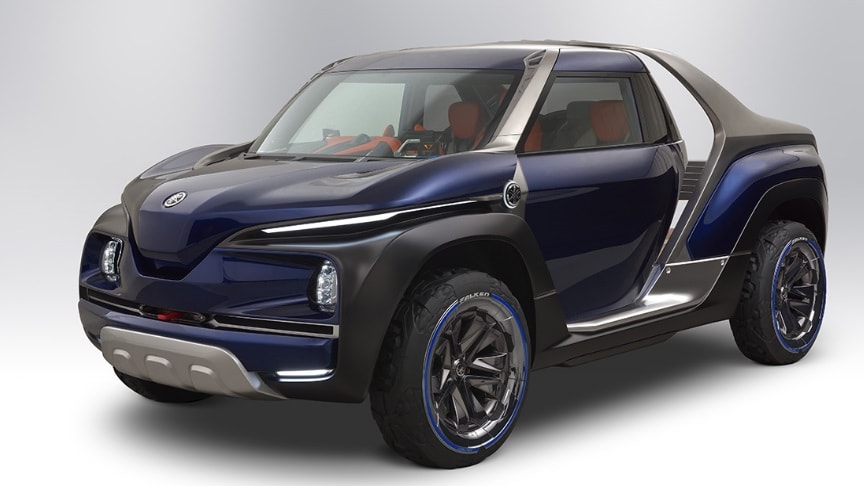 source/image: yamaha
The Cross Hub measures 4,490 millimeters long, 1,960 mm wide, and 1,750 mm tall. It also features a raised suspension setup with plenty of ground clearance and chunky off-road tires. We'd bet on front-mounted, transverse four-cylinder with at least a six-speed automatic transmission and 4WD or AWD.
Advertisement
Perhaps a hybrid powertrain could be added, too, though that would be new ground for Yamaha engineers.In order to create a cabin seating four adults as well as a rear cargo bed that could carry up to two motorcycles, we adopted a unique process for the design and development that focused on extensive experimentation and testing of the overall package before moving to the vehicle's styling.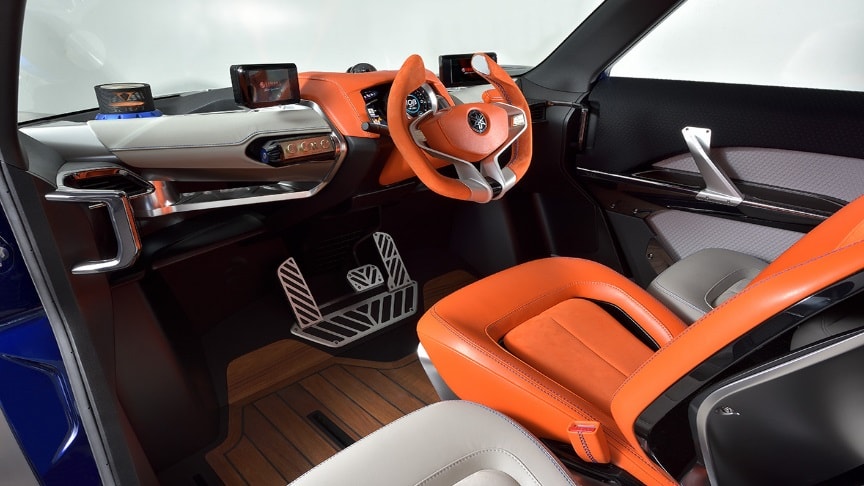 source/image: yamaha
That was what led to the innovative diamond-shaped cabin layout. It positions the driver's seat forward in the middle with the passenger seats surrounding it from behind, thus enabling a compact vehicle size still providing the desired cabin space and rear cargo bed capacity.Yamaha's "Elementalism" design approach was taken to a new level of evolution with the bold layout of the cabin, tough-looking body surfaces and the robust frame permeating the vehicle. The materials used for finer design details were also given a uniquely Yamaha character, like the wood paneling inspired by the look and feel of our boat decks.