Move over, Mozart! Asian small-clawed otter paws fly across the keyboard as part of their #ZooEnrichment. The otters are given the choice to play the keyboard or just sit back and enjoy the show—engaging their sight, touch, and hearing senses.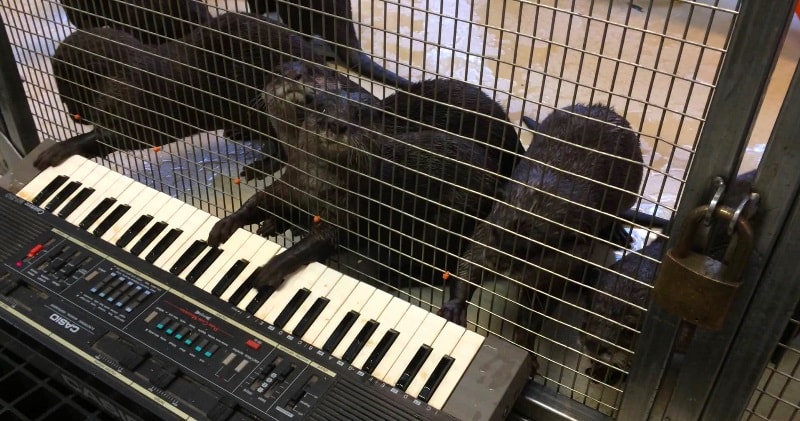 source/image: Smithsonian's National Zoo
Otters are given access to keyboards as an enrichment activity. While this experience isn't exactly like what their natural environment offers, it does provide them with an exciting learning experience that's great for otter brains!
Stimulating multiple senses at once, the otters in this video merrily bash away at the piano, which has been set to an organ voice.
Advertisement
These otters seem to love sticking their paws through the grate and slamming on the black and white keys to create their own tune.So cute!While we wholeheartedly approve of the organ voice and the enthusiasm of the otters, for future performances we'd like to see a little more co-ordination.